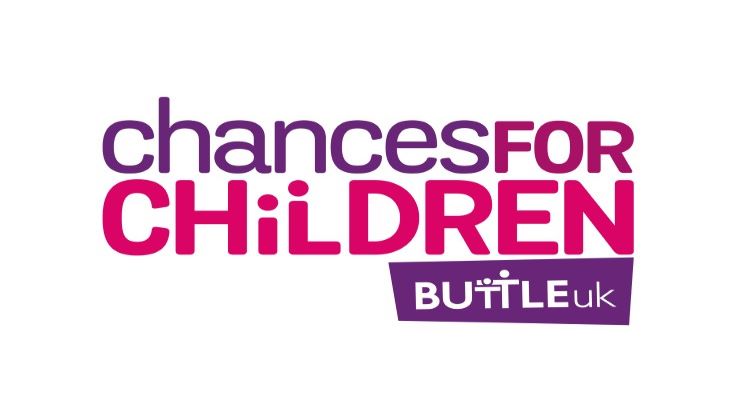 What Buttle UK do is very simple.  They pay for things that we would expect any child growing up in the UK to have, but which their parents or carers cannot afford.  They do this through Chances for Children grants, of up to £2,000, each focused specifically on the child.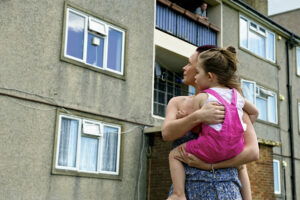 Support from Buttle UK is therefore about getting help directly into people's homes. This offers a critical resource, particularly during what continues to be such a difficult time. Rising living costs are adding more pressure to already strained family budgets. This is on top of multiple, long-lasting challenges as a result of the pandemic. Buttle UK's grants are also available to those who have fled recent conflicts.
In the next year, the rising cost of living will send an estimated 1.3 million more people into poverty, 500,000 of them children. This is on top of the 3.9 million children already defined as living in poverty in the UK.  It is worth noting that the relationship between being in poverty and working is not as straight forward as is often assumed, 75% of children in poverty have at least one working adult in the home.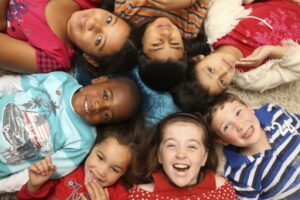 Sadly, there is much research that shows that shows how disadvantaged children are much more like to fail in their education than their wealthier peers. Even before the pandemic they were estimated to be 18-months behind on average. One of the cruel ironies of being on a low income is that you often end up paying more for the same things as other families.  This can be for a variety of reasons, but it is often because low-income families are not in a position to shop around for the best offers or to buy in bulk.  As energy prices are rising rapidly for everyone, families on low income are estimated to spend 16% more of their income on energy, compared to 5% for those on middle incomes.
However, it is not just the costs of energy that is rising, everywhere prices have gone up, but the cost of some everyday household goods and appliances have risen by as much as 50% since 2020. This creates a particular challenge where income levels are such that even small capital outlays can seem impossible.
So, what Buttle UK provide through Changes for Children grants are everyday items most of us take for granted: a child's bed, school uniform, after school activities or IT equipment to do school/college work and stay connected. These are the basic building blocks to improving skills and creating settled homes.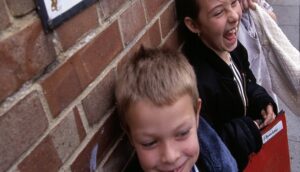 Through their work over the years, Buttle UK have seen how, even the smallest interventions such as these, made possible by generous supporters, can have the most profound impact on the lives of those in need.  Take something as simple as a child's bed. Sleep is vital to children's brain development and overall growth. Well rested children, and regular bedtime routines, reduce tension and friction at home, therefore supporting happier family relationships. Better sleep also supports children's engagement at school – regularly missing sleep can put children 24 months behind their peers.  Beyond this, for children that have experienced trauma, beds provide a child with a safe space that is their own.  And having a bed can have other positive consequences, like reducing stigma, as having a bed means children are more likely to invite friends over to play or for a sleepover.
A combination of such basic items, tailored to a child's particular needs, can have a positive impact far beyond its monetary value. Take Sally for example:
Eight-year-old Sally has had to witness abuse against her mother for as long as she can remember. Often, she would be in the same room the abuse was taking place, and eventually, she was taken away from her mother for her own safety.
Eventually, Sally's mother was able to leave her abuser and set up home somewhere new with Sally; however, the trauma from what she witnessed was very evident in Sally's behaviour. She would often have nightmares and displayed very aggressive behaviour.
To address this, our Chances for Children grants provided Sally with dancing lessons to help and improve her confidence and give her somewhere to release her energy. A leisure centre pass was also provided for Sally and her mum giving mother and daughter the much-needed bonding time they had missed out on; as well as some white goods and furnishings for their new flat to make it feel more like home, and reduce the risk of returning to the abusive relationship at this critical transition point.
Applications for Chances for Children grants come from an extensive network of frontline services across the UK. These local organisations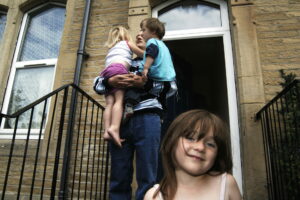 are able to assess what the child or young person needs, but they also manage the funds once awarded ensuring they are spent appropriately.
Together with these services, Chances for Children grants are designed to help rebuild lives. It could be for grandparents who have taken on the care of their grandchild at short notice with a bed and some clothing; or providing a laptop for a homeless teenager to access an education. In the last two years, Buttle UK have supported 10,000 such children and young people.
Buttle UK was founded nearly 70 years ago by Frank Buttle. The Reverend Buttle was a visionary East End clergyman, who set himself the goal to raise £1m to help lift children out of poverty through education. At the time of his death, he was just £80,000 short of his goal. His legacy means we can cover our own administration costs. So, 100% of any donation made to Buttle UK goes directly to children and young people in crisis.
To find out more about Buttle UK and the partnership with Raring2go! click here
Follow us on: