Sheffield mum set to take to the skies – charity Skydive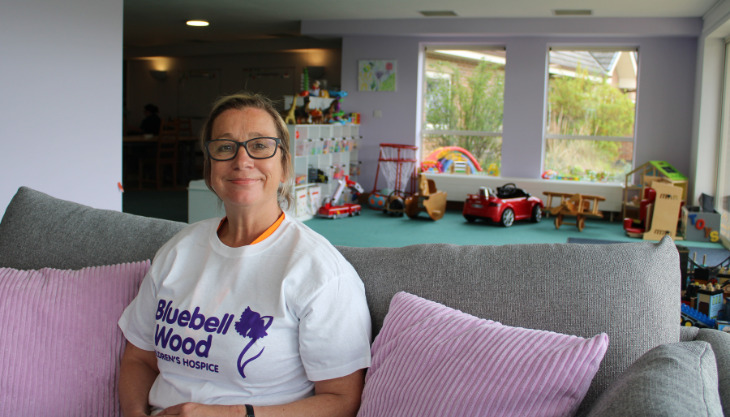 A Sheffield mum who's 'scared to death' of aeroplanes is facing her fears in spectacular fashion by plunging 15,000ft from the sky doing a charity Skydive. Maxene Gray, who recently joined Bluebell Wood Children's Hospice as a Supporter Engagement Assistant, was inspired by the feats the charity's supporters take on to raise much-needed funds.
She decided to put her money where her mouth is and, as a special present to herself ahead of her 51st birthday, she booked a place on the charity's popular skydive.
"Being at the hospice and seeing all the amazing things that happen here gave me the strength to sign up," said mum-of-three Maxene, 51, from Intake.
"I can't be in a fundraising role and not be willing to challenge and push myself, like so many people do for Bluebell Wood every single day.
"I'm absolutely terrified of planes and I hate heights – but when I'm up there I'll just have to keep reminding myself of why I'm doing it. That will give me the motivation, I hope!
"I remember telling my husband that I'd booked it and he just looked at me and said 'have you gone mad?'"
"But for me it's also about showing others that you can overcome your fears if you have the strength to fight back at them."
Maxene is hoping to raise £1,500 for the charity with her skydive on May 21st  – you can support her HERE
Maxene enjoyed a successful 20-year career at Sheffield College teaching the next generation of hospitality management students, but the pandemic forced her to revaluate her direction.
"Lockdown had a massive impact on me," she said.
"There was a lot of working from home and it often felt lonely. I decided it was time for a change and then I saw the position at Bluebell Wood.
"I always felt that I'd made a difference in my work at Sheffield College and it was important to me that I could continue to help others in any new role.
"When I read the Supporter Engagement job description – I thought that's my job, I'm the right person for that."
The rest is history – and Maxene is loving every minute of her new role at Bluebell Wood.
If you'd like to face your fears and push yourself to the limit for an amazing local charity, you can sign up HERE 
To find out more about Bluebell Wood click HERE