How to Cat-Proof your Home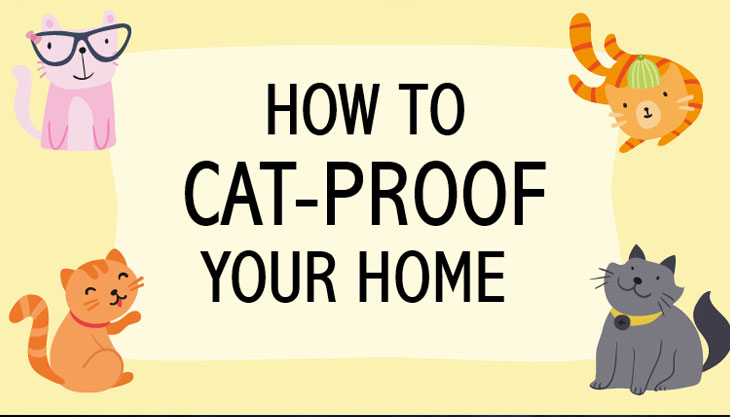 Every cat owner knows that they can't tell their cat what to do. Cats are a law unto themselves, so it's crucial to make sure your home is as safe as can be. Keep your feline friend – and your stuff – safe and sound with this guide to cat-proofing your home.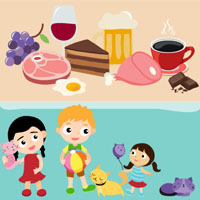 Watch out for these Foods – Hide away harmful foods – even a small amount of these could cause problems for your pet.
Grapes and raisins
Chocolate
Raw eggs
Caffeinated drinks
Alcohol
Kid and Kitty Training – For a happy home teach kids how to interact with your cat and know when it wants to be left alone.
Show your children how to pet your cat gently
Help them to put food down for your kitty
Watch out for a swishing tail, hissing or turned back ears
Make sure your cat has a space where it's left alone e.g. a cat bed
Remember, it's always best to supervise cats and children when they're together.
Safety Tips and Tricks – Protect your inquisitive kitty from accidents with these smart safety tips.
Check washing machines and tumble dryers before each use.
Make sure your cat is microchipped.
Hide wires and cords under rugs or behind furniture.
Keep medicine and cleaning products in high, locked cupboards.
Buy some extra accessories – grab some additional kit to keep your kitty safe and happy inside (and outside) your home.
Scratching post – better to scratch this than your sofa
Cat flap – keep it locked at night so they can't sneak out.
Reflective quick-release collar – makes them more visible.
Cat toys – to keep them occupied.
Cat Carrier – for those important vet visits.
Don't forget your garden – Be sure to check your garden for plants that are toxic to cats.
Lilies
Azaleas
Daffodils
Foxgloves
Hydrangeas
For a full list plants check the Cats Protection website at www.cats.org.uk/dangerous-plants
Now that your home – and your garden – is in tip top condition for your kitty, make sure that your cat's protected against the worst with pet insurance. And if you'd like to read more feline safety tips or get help and advice about caring for your cat, check out the Cats Protection website.