Family Friendly Walks – Coventry & Nuneaton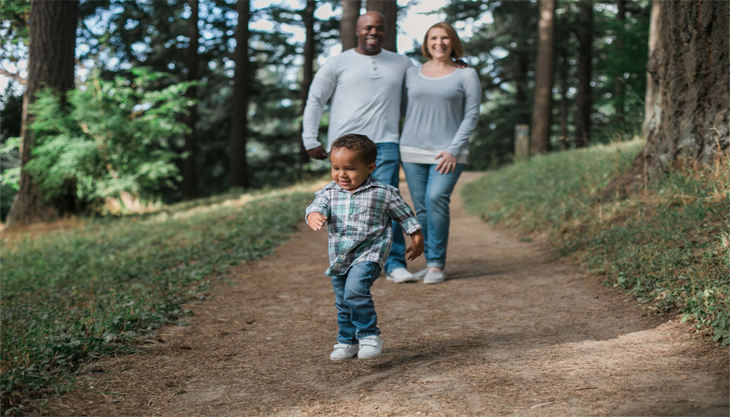 Family Friendly Walks Around Coventry & Nuneaton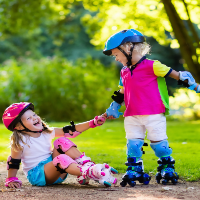 Get outside & discover some of the amazing local walks right here on our doorstep! If you're anything like me and my family, we've been doing the same circular walk for weeks now – time to change it up! Here are just a few of the many lovely walks on offer around the region.
Just bear in mind that many public toilets are still closed, so make the kids (and you!) go before you leave. And don't forget to packs snacks…
A Coventry Way – 21 + Walks!
The Coventry Way is a 40 mile circular route around the outskirts of Coventry.  I'm not suggesting for one moment you try it all in one go (unless you really want to!) but there are lots in smaller routes that can be made from the larger one. Choose an area or distance that suits you. Click on the link to the website where you can download a booklet of 21 circular walks.
The 100 miles of Millenium Way stretches through the Heart of England region, and whilst it doesn't quite hit Coventry, walks can be accessed in Berkswell (watch out for HS2), Kenilworth and beyond. These are all circular walks again varying in distance, so choose one to suit your ability.
Warwickshire Wildlife Trust Wild Walks: River Arrow & Ufton Fields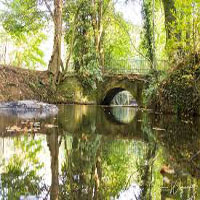 Get back to nature at these WWT sites. Each site has a marked trail of approximately 1 mile around pools, wetlands and woods. What's more the trails have way-markers with brass rubbing disks to keep the children entertained.
UPDATE: Brandon Marsh itself will be reopening on Tuesdays & Thursdays from 14 July. Booking essential.
Coombe Abbey is set in 500 acres of parkland which has endless opportunities for exploring, including woodlands the lake and wooden sculptures.  There are 3 designated trails that cover the park, ranging from 1.5 miles to 2.5 miles, so perfect for little legs. Dog friendly too!
Warwickshire Country Parks: Hartshill Hayes/ Ryton Pools / Kingsbury Water Park
These parks need little introduction nor explanation, as some of our favourite places to visit all year round. Perfect for family walks each has trails to suit all types of walkers. Park your car and away you go. Excellent for dog walking. Hartshill Hayes, in particular, is particularly good for Geocaching! (read more here).
Don't forget to access Ryton Woods when at Ryton Pools as well. This is a great place for a more adventurous walk (fully signposted) but don't forget your wellies (or full change of clothes!) if wet!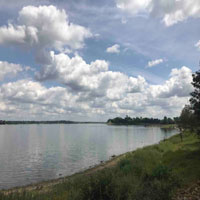 The walk around the reservoir clocks in at a leisurely 5 miles, so long enough to tire out little legs.  There are paths that lead of to small wooded areas if you keep to the boardwalk and not the road and Hensborough Hill within the Country Park is great for picnics. Please note that dogs are not allowed by the reservoir, only the Country Park.
Coventry has a five and a half mile long outdoor art gallery alongside the canal, inspired by local history and culture, that is safe and practical. The art trail makes an exciting walk and is well worth visiting. You can make the walk as long or short as you wish as the canal path goes all the way up the region passed Nuneaton!
Astley Castle – Interpretation Trail
Imagine author George Eliot as a child amidst the scenery which inspired her at Astley Castle and neighbouring Astley Church where her parents were married. Linger for a leisurely walk following the interpretation boards amongst these two literary inspirations. Alternatively, if you want something more challenging, start at Astley and pick up the 4.5 mile Astley Parish Walk instead.
The National Trust property near Daventry has several walks but this is a medium effort, 4 mile walk that is also dog-friendly (as long as kept on a lead). It skirts round the grounds and fishing lakes, with great views and then off into the wider countryside.
With over 120 acres of parkland to explore, including a lake, nature trail, installation art and a labyrinth there is no reason not to find a walk to suit here. Click here for some more ideas.
Weddington Walk
Starting at Sandon Park/Stoney Lane, this former railway track is now one of Nuneaton's wild spaces and a great place for a family stroll. It stretches all the way up to the A5/Wood Lane, perfect for dog walking.