Boosting children's self esteem and confidence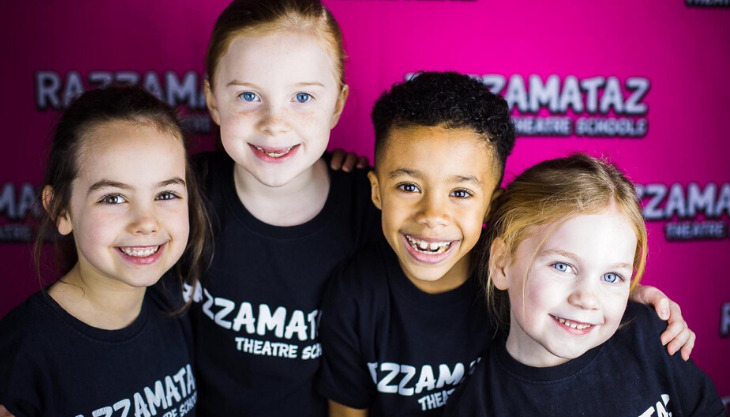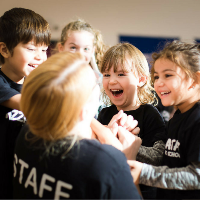 Boosting children's self esteem and confidence with performing arts – It is a sad fact that performing arts is declining in England's schools just as countries around the world are embracing it. A recent report by the Department for Education stated that the most commonly withdrawn subjects are drama and performing arts, which had been dropped in nearly a quarter of schools.
But although the National Curriculum is struggling to find a place for it, performing arts is widely spoken about as being one of the most positive influences on a child's life. In her publication, The Importance of Theatre and Performance to the Development of the Child, Professor Maggie Kinloch argued that the theatre provides a host of benefits for children.
It is not only for those that want to go on and make a career on the stage, performing arts stimulates all children's creativity. It helps them make sense of their emotions, develops their ability to understand, allows them to face their fears in a safe environment, challenges their preconceptions about the world in which they live, develops their aesthetic sense, develops their language and communication skills, introduces new ideas to them and allows them to express opinions.
Although ideally, performing arts should be accessible to all children in state schools, the reality is that this is not often the case. This is where affordable, part-time theatre schools really come into their own. Razzamataz Medway and Maidstone are part of a national chain of theatre schools that achieved national recognition after a successful appearance of BBC's Dragons' Den and Duncan Bannatyne became an investor.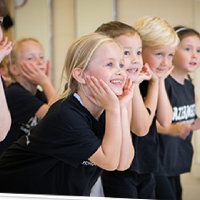 Razzamataz encourages all children and young people to try their hand at performing arts because as well as it being thoroughly enjoyable, it has also been shown to have a significant impact on the process of improving literacy levels in children. The Talk for Writing approach, which has been advocated by writer, poet and educational consultant Pie Corbett, includes 'imitation' or experiencing and learning a text orally, which Corbett believes is central to improving writing.
For boys, who especially struggle with literacy, an action research project by the Lancashire Literacy team, which focused on improving boy's writing through visual literacy and drama found that: "Stimulus from drama and visual approaches has also resulted in a greater control of voice, style and pace, and a positive attitude to writing for specific purposes."
Educational achievement aside, what performing arts ultimately give children, are the skills in which to better express themselves, leading to increased self esteem and confidence.
"The most rewarding part of my job is watching the progress of some of our most shyest students", says Helen Bell, Principal of Razzamataz Sheffield. "Some children join us being painfully shy and are unable to let their parents leave the classroom but within just a few short weeks, they make fantastic progress because they are having so much fun. It is these same students that are more than happy to stand on the stage at our end of year shows and perform confidently to a very enthusiastic audience."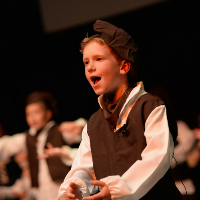 Parents are quick to support this with many having seen their children blossom in self esteem and confidence since attending Razzamataz. "From a parental perspective, I have seen her grow in confidence and maturity and we have no doubt that your classes have contributed to that", say Sally Gorham, parent at Razzamataz. "It has been very special watching her perform on stage at the shows and I know she has gained a great deal from helping with the much younger group. Can I please take this opportunity to thank you and your team for all your support towards Helena."
The effects of performing arts can even help children who have experienced developmental difficulties as the parents of Hattie have explained: "Words cannot say how happy and proud we are as parents tonight. To think that two years ago Hattie was receiving intense speech therapy and it really affected her self-confidence where she almost refused to speak in front of strangers to seeing her so excited and proud to be part of the show and join in with a huge smile on her face tonight is amazing!
"We really cannot believe the difference Razz has made to her. The school asked us at her last parents evening what we had been doing that had changed her as she had become so self-confident and was proud to speak in front of other people in a group and in front of the whole class. The only explanation was that Razz has made her feel she can conquer the world. No amount of money or therapy could have made her feel how she does now and we would love you to pass on our sincere thanks to all the lovely teachers who have helped Hattie at Razz."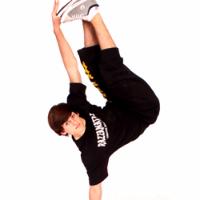 Razzamataz is especially proud of their reputation as a theatre school that gives its students the chance to regularly perform. "We believe that performance really brings out the confidence in children", says Helen. "Even our most shy student gets a real buzz out of it and for all students it is such a sense of teamwork and achievement which makes everyone involved very proud."
All these positive messages are now available to Sheffield children with a free taster session at Razzamataz Sheffield on 16th September. Through their exceptional part-time training in dance, drama and singing and exciting opportunities to perform children can experience all the benefits of the performing arts. Classes are for children from age 2 to 18 and allow students to experience a range of performance styles from classic West End musical theatre to current street dance.
To book a FREE trial session you can contact Helen via the website on Sheffield@razzamataz.co.uk or 0114 3030 455
Find our more about Razzamataz Sheffield HERE