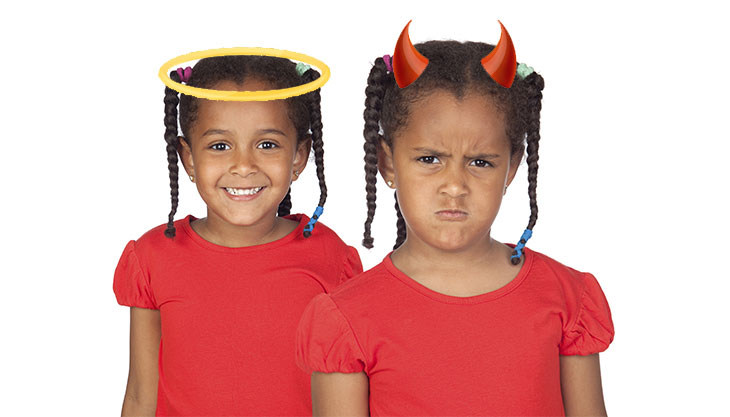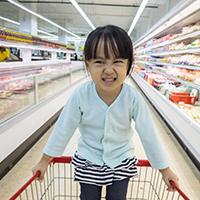 When I say threenager, I mean a three year old pretending to act like a teenager. Now I think all you parents out there will possibly know what I mean when I say, the attitude has started, the stamping of feet, the evil looks. Typical threenager temperament.
A great example of this…Me and my threeenager were out doing the dreaded food shop last week, now it comes to something when I actually beg for the time when I go on my own I can look at vegetable couscous without having a toddler hanging off my leg because she is now so independent we don't sit in the trolley anymore!
A trip that generally takes me a rapid 20 mins on my own, turns into a hour and sometimes even longer. Why is it as soon as you walk through those automatic doors they instantly know where you are, what your'e planning to do and suddenly they turn into Chucky.
I have the "I don't want to be here mummy!" "Mummy can I have this?"
NO, actually you can't because you just had 2 cereal bars, raisins, crisps and god knows what else literally 2 mins ago. "But I'm starving" she says to me. I have never seen a child be more of an animal in all my life. People in the supermarket staring, doing that 'gosh she has no control over her child' look with a smile that is forced.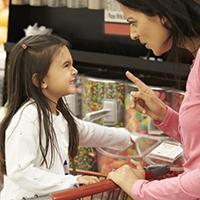 Finally I get round the supermarket with all my hair and limbs in tact, along with my sanity and the checkout assistant says "isn't she good, she's so well behaved" while she's hanging off the front of the trolley trying to be some kind of super hero.
Were you looking at the same child? 
I'm sure if not seconds ago she was trying to launch a packet of cheese biscuits at me.
We have punets of grapes open, packs of crisps etc etc, I may as well of just sat down and rung my husband and said this week we're not bringing the shopping home, we will eat it from here as we're just paying for half eaten food.
We make our way to the automatic exit doors and my threenanger turns back into an angelic little girl who, just two minutes before, I was ready to leave in one of the fridges along with the semi skimmed milk.
Of course this wouldn't really happen she would totally hunt me down!!
It's like they know! This is just breaking us in for the dynamic changes when they get to teenagers.
Threenagers who'd ave um!
Author: Lisa Tonks
Mum to one, qualified dental nurse, I enjoy the happiness and humour that children bring to our lives without even realising it, it one of life's brilliant journeys.