A day at Gulliver's Kingdom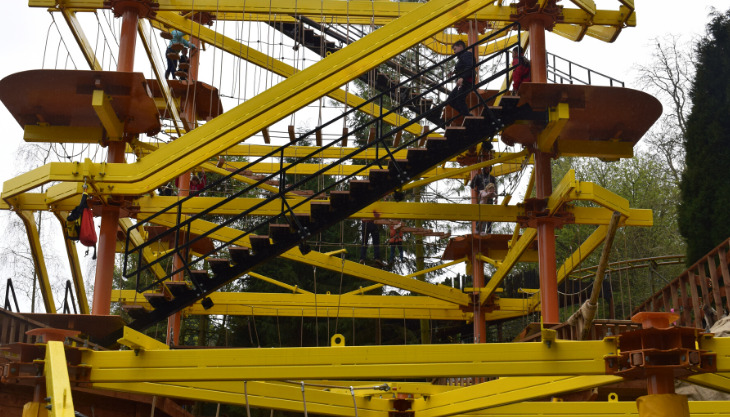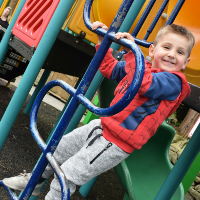 Our visit to Gulliver's Kingdom – Matlock Bath by Kerry, Mark, Alex (12) and Charlie (4)
Living in Sheffield we are only an hour drive from Gulliver's Kingdom which we all know is a nice distance for a day out with the kids. Gives just enough time to not get the usual 'I'm bored' or 'Are we there yet?' that drives us all crazy after the 4th time!
This was our first visit and I must say I was a little apprehensive as I was always told it was for toddlers or younger kids and having a 4 and 12 year old I thought Alex might get a bit bored! The park is all constructed in a hillside in Matlock Bath and the car parks are too, but there was plenty of space to park. Be warned some of the pathways can be a tad steep so might not be good for anyone who is unstable on their feet and if you have a pushchair it's certainly a great workout but also good fun! And the views are amazing.
Being the school holidays I was dreading it being over crowded, busy and having to stand in long queues, you know like most places! Gulliver's Kingdom opened at 10.30am and we arrived just after 11.30am and literally got parked straight away and got straight in the gate too, not a single queue! Bonus = great start.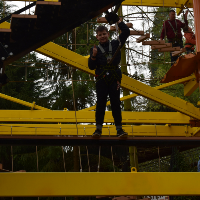 When we got inside, I must say I thought bits of it looked a little worn, needs a bit of a paint lift but it was good to see that was being done around the park too. We saw a workman painting up a horse as we travelled along the Log Flume.
I was pleasantly surprised that there weren't any queues! I think the longest we waited was for the brand-new Pirate Training Camp but literally we must have been 5-10 min. And to be fair that's because it's a climbing area and all children are fitted with safety harnesses. I must say this section was fab! Both my kids even at 4 and 12 totally loved it and this is where we spent quite a bit time and even went back for a second go before we came home. There is a section for the older kids and adults in which you are literally harnessed up and you walk on planks, rope bridges and other crazy paths that lead you up a quite high constructed frame (A tad too high for me but it really did look awesome and Alex loved it) There is also a smaller frame for the younger kids and a climbing wall in this area. Charlie absolutely loved that, it made him feel like he wasn't missing out because it is bang at the side of the one Alex was on.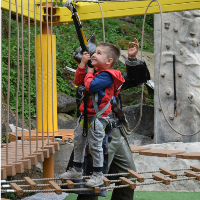 Most of the rides across Gulliver's Kingdom are suitable for both my boys even with such a big age gap, I would say it's best for children over 90cm though. That seems to be the minimum height restriction for most rides and they must be accompanied by an adult on most anyway. There are only 3 rides in the whole park that children under 110cm cannot ride on, which Is great in comparison to some other theme parks. Charlie really did get the benefit of experiencing the whole park and Alex did say at the end of that he thought the place was great.
There are also several play areas around the park for the kids to burn off steam, quite varied and include, ball pits, soft play, slides, climbing frames and even crazy golf!
My tip is start at the main entrance in the middle of the park and work downwards, then you can catch the chair lift to the top and walk back down to the middle, this means you are mostly walking downhill rather than up.
All in all a great place the visit, we all thoroughly enjoyed it. Somewhere to take the kids for sure and I personally think it's a little hidden gem. Loads of people have heard about it but never visited because of what we've been told in the past, about it being for younger kids etc. Definitely one to sample for yourself and see what you think!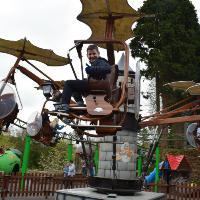 Alex's thought "Some of the rides where a bit small for me but I did enjoy the park. The climbing area was amazing though, so would definitely go again"
Charlie's thought "I liked the climbing wall, the climbing frame and the little play areas around the park! I would like to go back and visit Gulliver's Kingdom again soon"
Find out more about Gulliver's Kingdom HERE