5 Tips to Ease the Stress of a Family Holiday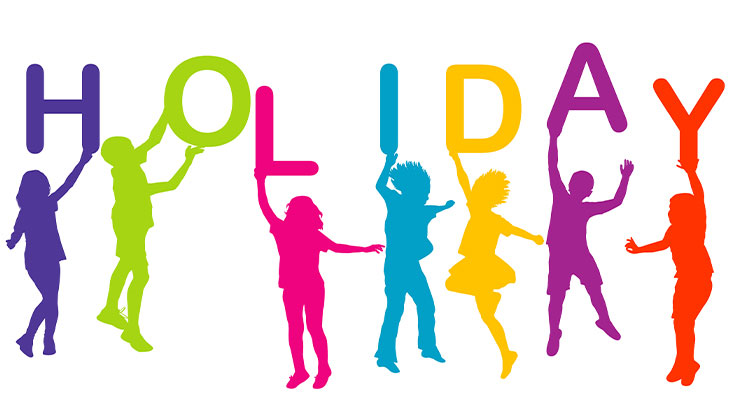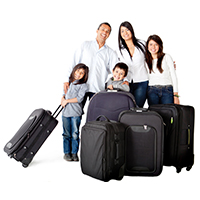 Looking forward to time away with your family this summer? If your answer is no, you're not alone. Most people feel stressed out during the holidays and often experience stress with family members. If you're looking to reduce stress during your holiday and create nice memories with family members, follow the five tips below.
1. Book in advance
To save money and time when you get there – pre-book as much as you can. For example, rental cars are much more affordable if you book them in advance. Also, planning from home means you can take the time to find the cheapest option on comparison websites. Also, with day trips and children's activities pre booking will give you a competitive price and save you lengthy queues when you get there. Booking in advance will give you more time to enjoy time with your family.
2. Have realistic expectations
When things aren't going to plan (which is often the case), just remember that there is no such thing as a perfect family holiday (or a perfect family for that matter!). Forget what you have seen on television or social media. Use every interaction with your family as an opportunity for growth, even during frustrating times.
3. Start family holiday traditions
Creating family traditions will help make holidays more fun and memorable. Here are a few ways you can start creating traditions.
One tradition you can have start is sharing gratitude to family members on your trip. You can organise a time when your family can sit down and share what you love about the holidays and about each other.
You can also photograph happy moments to give you something to revisit and remember how great the holidays are. Finally, you can plan the holiday together and encourage family members to participate in planning in a fun way.
4. Let go of the past
When you're on holiday, pretend you are new to your family. Approach your family with new eyes, curiosity and excitement. Forget about past arguments and tears. This doesn't mean you are condoning past wrongs by letting them go; you are just saying they cannot hurt you anymore.
5. Ditch the queues
Queuing and exchanging currency at the bureau de change can add an extra level of stress at the airport. Relying on your Visa card while abroad will help you ditch the queues and also take on item off your pre-holiday to do list. This option is also cheaper than changing money at the airport.
Enjoy time with your family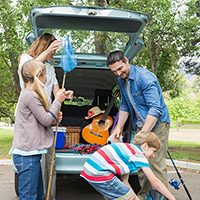 Make this year's holiday the best yet and enjoy time with the ones you love. Don't waste your time or energy getting stressed about things before or during your stay. Pack your bags with ease and head of on your next family adventure!