Cinderella at Harrogate Theatre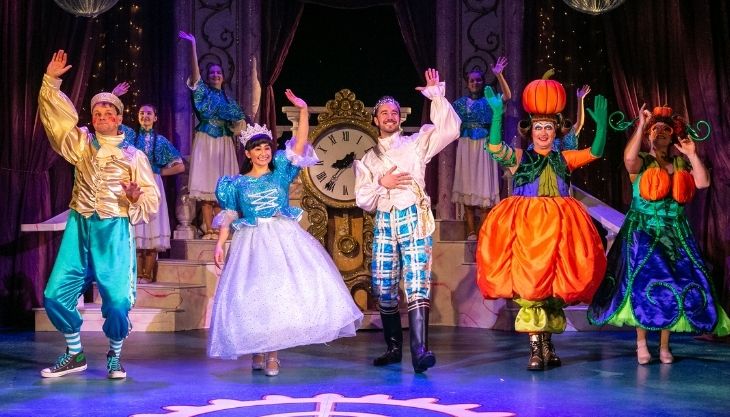 If ever there was a theatre and a production team that needed an award for grit, tenacity and sheer 'Show Must Go On' determination, it is Harrogate Theatre.
A brilliant, dazzling, funny pantomime is running this year, and this has been no mean feat. The cast and crew suffered the unexpected death of the fantastic P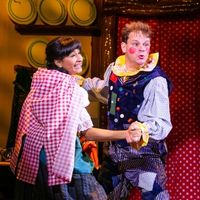 hil Lowe in October, who was an instrumental director at Harrogate Theatre and co-wrote this year's pantomime and many others since 2007.
The excellent Joyce Branagh was appointed to direct the show, and she has done so with class and wit as a real tribute to Phil Lowe.
Just as the show got going, there was a leak in the roof caused by Storm Arwen causing the cancellation of the weekend performances. The show resumed very quickly, and some brilliant jokes were included about the leaky roof in future performances.
Bad things come in threes, and the day before I was reviewing the show the performances had to be cancelled due to cast illness. Luckily for me, the show resumed the following day so I was able to experience the buzz and excitement of this brilliant panto for myself.
So, feeling a little like I was lucky just to be able to see the show, whatever it was like, I took my two children and we settled down for an afternoon of entertainment.
We were not disappointed. The kids loved all of the current, on trend musical numbers (Heart and Head by Joel Corry being a prime example) and I was pleased to see the fabulous Tim Stedman back again as Buttons – his silliness and slapstick humour never fails to make us laugh out loud (splash!).
Gorgeous set, beautiful bright costumes and all of the usual props that we have come to expect from a Harrogate Theatre panto were on offer, as well as a slightly more unexpected life sized flying horse and carriage at the end of the first half! A brilliant touch that led to gasps from the audienc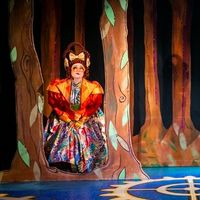 e as it took off slowly and majestically.
The cast is small but perfectly formed, and boy do they work hard. Buttons is also the fairy godmother, and Janine Mellor who plays Dandini is also one of the Ugly Sisters – cue lots of 'Where's Dandini?' jokes which even my 6 year old understood by the end, "Oh, mummy, she is being both isn't she?'
We loved the mixture of fresh and relevant references along with traditional favourites, there is nothing more delightful than seeing the kids faces light up as they say, 'Well, we'll have to sing it again then won't we, woo!' with the cast, because they know exactly wha
t ghostly antics are about to take place. This was only beaten by the Twelve Days of Christmas for laughs, and ever since the shouts of 'Five whoopee cushions!' have resounded around our house, followed by 5 individual fart noises (thanks very much for that one).
Hats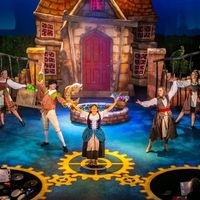 off to the cast and crew at Harrogate Theatre, this isn't just a great panto in spite of the trials and tribulations faced, it is up there with the best of them anyway and was so good that my kids ended up seeing it twice!
Cinderella runs at Harrogate Theatre until 16th January. Book now!