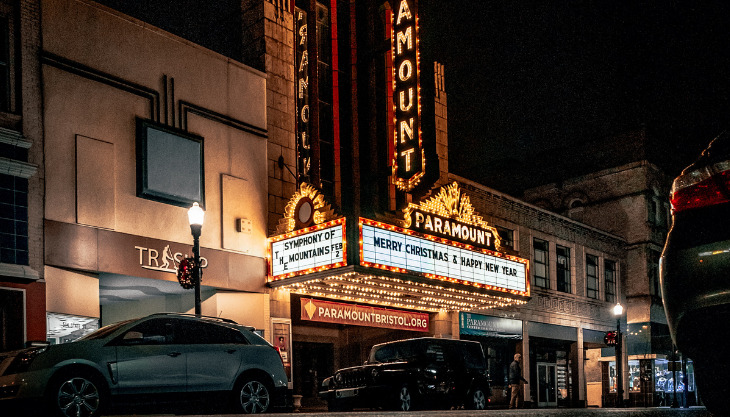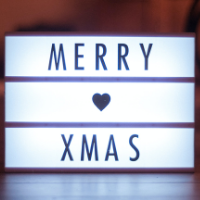 It's December and no better excuse to stay indoors and watch a family movie. Below are a selection of our top Festive Families Films to keep you and the family entertained during the last month of what can only be described as one crazy year!
Grab the cinema snacks, hot chocolate, warm blanket and be merry, bright and happy.
Festive Families Films
A Christmas Carol – An animated retelling of Charles Dickens' classic novel about a Victorian-era miser taken on a journey of self-redemption, courtesy of several mysterious Christmas apparitions.
Arthur Christmas – Santa's (Jim Broadbent's) clumsy son Arthur (James McAvoy) sets out on a mission with Grandsanta (Bill Nighy) to give out a present they misplaced to a young girl in less than two hours.
Christmas Chronicles – The story of sister and brother, Kate and Teddy Pierce, whose Christmas Eve plan to catch Santa Claus on camera turns into an unexpected journey that most kids could only dream about.
Elf – After discovering he is a human, a man raised as an elf at the North Pole decides to travel to New York City to locate his real father.
Home Alone – An eight-year-old troublemaker must protect his house from a pair of burglars when he is accidentally left home alone by his family during Christmas vacation.
Home Alone 2 – One year after Kevin McCallister was left home alone and had to defeat a pair of bumbling burglars, he accidentally finds himself stranded in New York City – and the same criminals are not far behind.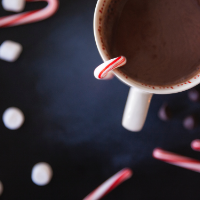 Home Alone 3 – Alex Pruitt, an 8-year-old boy living in Chicago, must fend off international spies who seek a top-secret computer chip in his toy car.
Home Alone: The Holiday Heist – Finn Baxter sets up booby traps to catch the ghost of his new home's former occupant, only to discover he must protect the house and his sister from three bumbling art thieves.
How the Grinch Stole Christmas – On the outskirts of Whoville lives a green, revenge-seeking Grinch who plans to ruin Christmas for all of the citizens of the town.
It's a Wonderful Life –  An angel is sent from Heaven to help a desperately frustrated businessman by showing him what life would have been like if he had never existed.
Jingle Jangle: A Christmas Journey – An imaginary world comes to life in a holiday tale of an eccentric toymaker, his adventurous granddaughter, and a magical invention that has the power to change their lives forever.
Miracle on 34th Street – A lawyer and a little girl must prove that a man claiming to be Santa Claus is the real thing.
Muppets Christmas Carol – The Muppet characters tell their version of the classic tale of an old and bitter miser's redemption on Christmas Eve.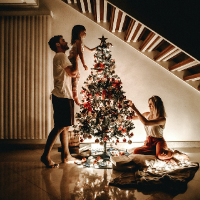 Nativity – An uptight but secretly heartbroken primary school teacher's little white lie about Hollywood coming to see his class' nativity play grows like wildfire in his rag-tag school low on self-esteem.
Nativity 2: Danger In The Manger – A worried new teacher has to juggle a pregnant wife and a class of children on a road trip to the National 'Song for Christmas' Competition.
Nativity 3: Dude, Where's My Donkey?!  The pupils of St Bernadette's and the madcap Mr Poppy (MARC WOOTTON) are back! When their new teacher Mr Shepherd (MARTIN CLUNES) loses his memory as well as Archie the Donkey, it's up to them to save the day and reunite him with his fiancée Sophie (CATHERINE TATE) in New York. Prepare for a race against time, fantastic flashmobs and plenty of Christmas fun on their greatest adventure yet.
National Lampoon's Christmas Vacation – The Griswold family's plans for a big family Christmas predictably turn into a big disaster.
Nightmare Before Christmas – Jack Skellington, king of Halloween Town, discovers Christmas Town, but his attempts to bring Christmas to his home causes confusion.
Oliver Twist – The adventures of the orphaned Oliver Twist in Victorian London.
Polar Express – On Christmas Eve, a young boy embarks on a magical adventure to the North Pole on the Polar Express, while learning about friendship, bravery, and the spirit of Christmas.
Santa Claus the Movie – The legend of Santa Claus is put in jeopardy when an unscrupulous toy manufacturer attempts to take over Christmas.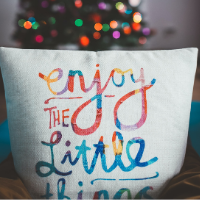 The Family Man – A fast-lane investment broker, offered the opportunity to see how the other half lives, wakes up to find that his sports car and girlfriend have become a mini-van and wife.
The Grinch – A grumpy Grinch (Benedict Cumberbatch) plots to ruin Christmas for the village of Whoville.
The Nutcracker – On Christmas Eve, a little girl named Marie (Cohen) falls asleep after a party at her home and dreams herself (or does she?) into a fantastic world where toys become larger than life. Her beloved Nutcracker (Culkin) comes to life and defends her from the Mouse King, then is turned into a Prince after Marie saves his life.
The Snowman – On Christmas Eve, a young boy builds a snowman that comes to life and takes him to the North Pole to meet Father Christmas.
The Snowman and the Snow Dog – A young boy whose dog has just died moves into the house in whose backyard the snowman was built. Finding a photograph of the snowman the boy rebuilds him and also a snowdog with the surprise that they come alive.
If you can think of any more Festive Families Films we have missed drop us an message via our Facebook Page
To find more things to do this Christmas visit our Make & Do pages