Fascinating facts about the Midlands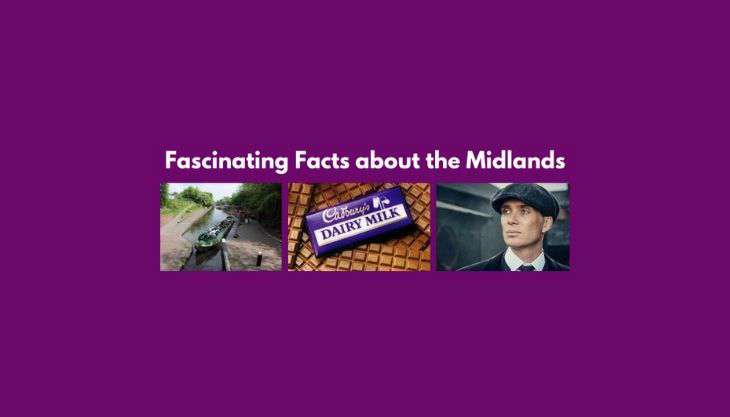 Did you know the Midlands is associated with the essence of Christmas and one of Britain's favourite meals? Here's more fascinating facts about the region…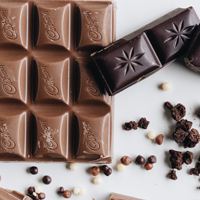 Birmingham
– Birmingham is the largest city in England after London.
– The city is home to world famous chocolate factory Cadbury's. It was founded in 1824 by John Cadbury, a Quaker who began selling tea, coffee and drinking chocolate on the streets of Birmingham. You can see how chocolate is made at the factory today by visiting the popular tourist attraction of Cadbury World.
– The hit BBC TV series Peaky Blinders tells the story of a real gang that operated on the streets of Birmingham in the early 20th century, it is filmed at locations across Birmingham and the Black Country.
– Famous sons and daughters from Birmingham include Black Sabbath front-man Ozzy Osbourne, Comedian Jasper Carrott, actress Julie Walters, presenter Emma Willis and the Phelps brothers who played the Weasley twins in the Harry Potter movies are from Sutton Coldfield. Famous bands that originated in Birmingham include Duran Duran and UB40.
– The Balti, a type of curry served in a pressed-steel dish, was invented by the city's Pakistani chefs in the 1970s. It's now one of Britain's favourite meals and is eaten all over the world.
– The game of Conkers was invented in the Midlands, with the first World Conker Championships held in Birmingham in 1965.
– HP sauce, known as Brown Sauce, was invented in Birmingham by Gibson Garton. Bird's Custard and Typhoo Tea are all from Birmingham too.
– Birmingham has more canals than Venice with 56 Km of waterways.
The Black Country including Dudley, Wolverhampton, Sandwell and Walsall.
– Noddy Holder, Slade's lead singer was born in Walsall. The band's biggest hit "Merry Xmas Everybody," was released in 1973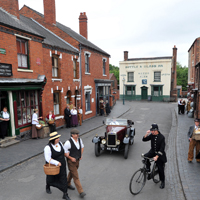 . Nowadays the festive season has not begun until we've heard Noddy screech out "It's Christmaaaas!"
– Comedian Frank Skinner is from West Browmich and comedian and actor Lenny Henry is from Dudley. Famous people from Wolverhampton include singing legend Beverley Knight, actor and comedian Meera Syal, One Direction singer Liam Payne and writer Caitlin Moran.
– Wolverhampton was the first place in the world to have a road junction controlled by traffic lights, they were installed in Princes Square in 1927.
– The anchor for the Titanic was made in Netherton and towed to Dudley train station by 20 shire horses.
– Mensa, the high IQ society, is based in Wolverhampton.
– The world's first successful steam engine was built in the Black Country, harnessing the power of steam which was to change the world – a replica is now housed in the Black Country Museum in Dudley.
– The first steam train to run on US soil was the Stourbridge Lion built in in the Black Country in 1828.
– The world's first minimum wage was introduced in Cradley Heath, after a campaign by women chain makers in 1910.
– Wolverhampton was once home to leading car manufacturing brand Sunbeam Motors, whose vehicles broke the land speed record many times.
Warwickshire
– Tolkien based Middle Earth and the Shire which features in The Hobbit and Lord of the Rings on the Warwickshire village of Sarehole where he lived. The village is now part of the city of Birmingham and you can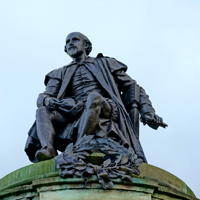 visit Sarehole Mill which is believed to have inspired the mill in these books.
– Guy Fawkes had many co-conspirators including Robert Catesby of Lapworth who planned to kidnap King James I daughter, who had been sent to Coombe Abbey at the time for her safety. Horses, arms and ammunition were stored at Coughton Court by the Throckmorton family, ready for the uprising planned for after the attack on parliament. This and other properties such as Baddesley Clinton have strong links to the Catholic conspirators involved in the gunpowder plot.
– Warwickshire's most famous historical resident is William Shakespeare who was born and lived most of his life in Stratford-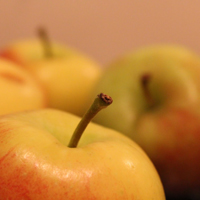 Upon-Avon.
– During the 17th Century English Civil War, Coventry was a strong Parliament town and if Royalist soldiers were stationed in or near there, they were treated like social outcasts, ignored and excluded from some taverns. Hence the phrase 'sent to Coventry'. – Warwickshire has been inhabited for 500,000 with the arrival of people in the Stone Age.
– Monty Python's first ever live performance was at the Belgrade Theatre, Coventry in 1971.
– According to Warwick University, Stratford-upon-Avon is the second most popular tourist destination in the UK, with American tourists alone spending £25million in the town per year.
Herefordshire and Worcestershire
– Composer Sir Edward Elgar was born in Worcestershire and lived in Hereford from 1904 – 1912 when he composed some of his most admired pieces.
– Singer songwriter Ellie Goulding was born in Hereford December 1986.
– Frank Oz – voice of Miss Piggy, Fozzie Bear and Yoda was born in Hereford in May 1944.
– Hereford is world famous for its cider, with Bulmers founded by Henry 'Percy' Bulmer in Hereford in 1887 (Bulmers are best known for Strongbow and Woodpecker ciders).
– The Vale of Evesham is famous for its asparagus – apparently it has PGI Protected Food name status.
– Pershore is famous for its plums which are celebrated during their award winning festival.
Staffordshire, Shropshire, Derbyshire and Leicestershire
– Branston pickle was first made in 1922 in the village of Branston, near Burton. Marmite and Bovril are made in Burton, using by-products from the brewing industry.
– Leicester is home to Walker's Crisps, they were created by butcher Henry Walker in 1948, when he began making crisps due to a shortage of meat in post-war Britain. The city is also home to the Bostik factory which produces 100 tonnes of Blu Tack every week and it's most famous son is footballer and presenter Gary Lineker.
– Stoke-on-Trent in Staffordshire is the birthplace of singer Robbie Williams and Josiah Wedgewood, the 18th century pottery designer and manufacturer.
– Shropshire is home to the world's first skyscraper. Ditherington flax mill, built in 1797, on the outskirts of Shrewsbury, was the first multi-storey iron-framed building in the world. The county is also home to the world's first Iron Bridge, erected over the river Severn in 1779.
Do you ha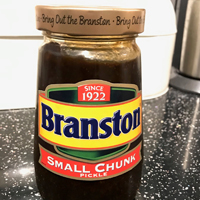 ve any fascinating facts to add? Email Wolverhampton@raring2go.co.uk