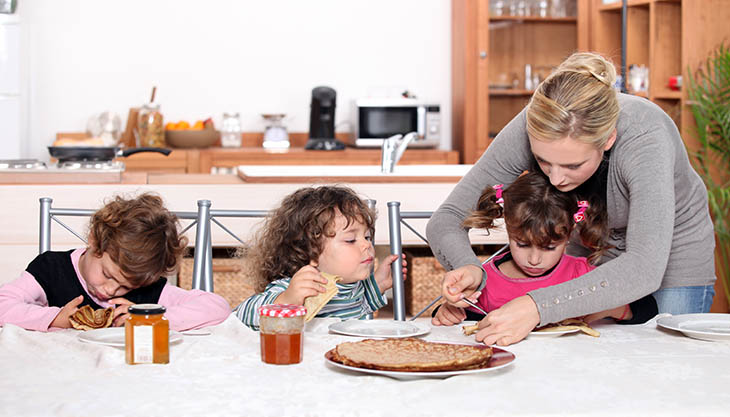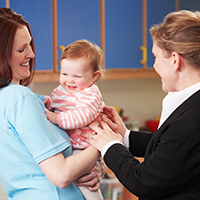 As a parent, choosing childcare for your child is one of the most important early decisions you will make.
Are you aware of all of your choices? Have you been looking at local nurseries and narrowed it down to a few to view? Have you considered a childminder?
Sadly, when looking for childcare options, so many parents don't even consider a childminder as an option for childcare. Why is that?
Society has always and seems to continue to view childminders in a negative light, assuming that childminders lack professionalism and qualifications and instead adopt the role of a long-term babysitter rather than viewing it as a viable childcare option.
Home-based childcare providers offer all of the factors you look for in a nursery, but with the added bonus of a more personal, flexible home-from-home environment.
Contrary to popular belief, childminders are more than qualified to provide high quality childcare, most of whom have undertaken the same training and hold the same qualifications as nursery practitioners, but also have to undertake further training to provide childcare within their own home; all childminders must hold a Level 3 Award in €˜Home-Based Childcare' in order to be inspected and registered with OFSTED.
With the upcoming changes within the Government in terms of childcare and accessibility, childcare options are of huge importance in most families lives currently and so it is essential to be aware of all of the options available to you.
As childminders, we are able to provide more 1:1 personal care for both the children and their families, than is possible within a nursery environment due to the reduced ratios in a home-based childcare setting (childminders must adhere to a 1:3 ratio) allowing us more time and opportunity to bond and develop relationships with the children we care for.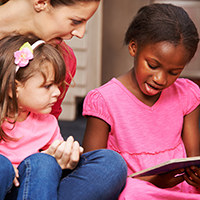 Similarly, childminders are able to provide a range of exciting and stimulating learning experiences, with increasing flexibility enabling us to capture and follow the children's interests and incorporate and utilise the local area and truly bring the children's learning experiences to life by offering them €˜real' experiences. Childminders have the flexibility to take children on outings as regularly as possible, in order for the children to have hands-on experience with the outdoor and natural world, something which isn't easily replicated within a nursery environment due to ratios and regulations.
Another concern for many parents that we have spoken to is that children €˜don't learn' within a home-based childcare setting. This couldn't be further from the truth. As with other Early Years provisions, childminders are required, by law, to follow exactly the same curriculum (The Early Years Foundation Stage) and to €˜evidence' each child's learning, whether that be in an online Learning Journey format or the traditional paper-based Learning Journals.
In our experience, many parents choose a childminder when they are looking to go back to work after having a baby, opting for a more homely, personal level of care for their young child on a more 1:1 basis, which can be difficult to replicate within a nursery environment.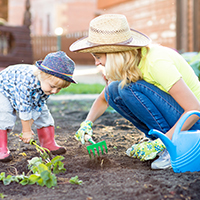 Another benefit of home-based childcare is the mixed age groups of children within one setting which provides the children with enhanced socialisation throughout their childhood and the learning opportunities that can be encouraged through interacting with children of varying ages throughout their earliest experiences are second to none.
Ultimately the over-arching benefit and ethos of a home-based childcare setting is the sense of family that comes with such a personal level of care and how the children all grow up together and develop such secure relationships with each other as well as us as care-givers, which allows you as a parent the added sense of comfort and peace of mind knowing that your child is being cared for in a familiar home-from-home environment.
Essentially, home-based childcare is an under-rated childcare option but a professional and viable option nonetheless. If you are looking for a home-from-home, personal and flexible environment for your child to grow up in, then a childminder may just be the option for you.