Perfect Places to Picnic near Wolverhampton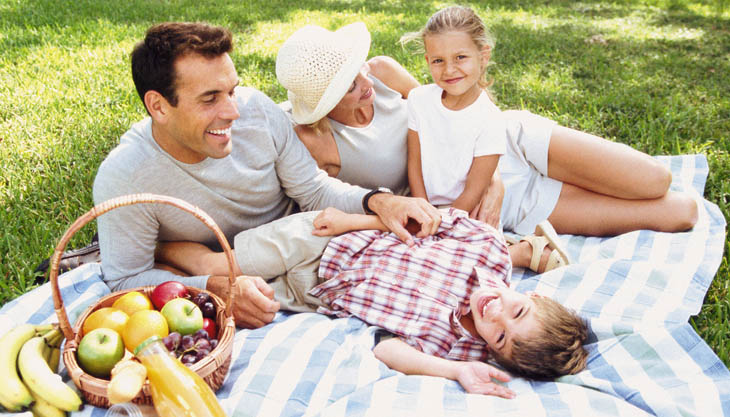 *Please note some playgrounds at these locations may still be closed due to covid-19 restrictions. Please check locally.
BAGGERIDGE COUNTRY PARK
There's plenty of picnic benches around including lots by the bandstand and newly refurbished play area. You can burn off the calories by embarking on one of the four walking trails – there's an easy access trail that is suitable for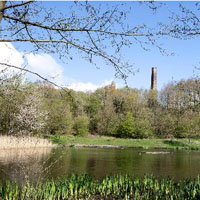 pushchairs that takes 30 minutes. Don't  miss Challenge Academy Baggeridge Adventure high ropes, nets and obstacle course while you are there.
BANTOCK PARK WOLVERHAMPTON
The west of the park is mostly open space, which still retains its 'rural' character, with gently undulating ground, hedgerows and a variety of trees with a nature trail.  The eastern side of the park near Bantock House Museum, is more formal. There's a great play area and pitch and putt golf course too.
BRATCH PARK WOMBOURNE
There's plenty of open space in Bratch Park, so why not take a picnic and enjoy this beautiful park? The park is accessed from Bratch Lane and has a play area plus climbing unit, swings, and a zip line. Then take a short walk to picturesque Bratch Locks where you can see the historic Pump House.
BRIDGNORTH CASTLE AND GARDENS
This is a well maintained, small park which has stunning views over Low Town and beyond. Italy may have the leaning Tower of Pisa – Bridgnorth has its leaning castle wall. Then take a trip on the Cliff Railway down to the riverside to discover more    scenic picnic spots over the bridge in Severn Park.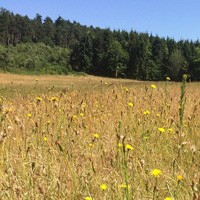 CANNOCK CHASE FOREST
Pingle Slade is a large open area within the pine forest to enjoy a tasty picnic. It is a short walk short walk from the car park/main visitor area, follow signs for the Ladyhill trail.
COMER WOODS, DUDMASTON ESTATE, NR BRIDGNORTH
Run by the National Trust, access to Comer Woods is free (you have to pay car parking if you are not a NT member). If you're looking to picnic in the great outdoors The Scout Camp, on the Explorer route, is the perfect place to pause, or stop in Heath meadow, it's just a short walk from the car park.
EAST PARK, WOLVERHAMPTON
Enjoy the 18 hectares of green space, established trees and pathways all just minutes away from the hustle and bustle of city life. There are two great children's play areas, a cycle speedway track, baseball courts, tennis courts and football pitches. Why not pick a spot by the Victorian bandstand?
HICKMAN PARK, BILSTON
Sit down below a shady tree and enjoy your sandwiches in this historic park. It may be one of Wolverhampton's smaller parks but it has a large sporting arena, a great play area and an open air theatre and wildlife pool.
HIMLEY HALL PARK
Have a picnic at Himley Hall and Park, where the Earls of Dudley once entertained Royalty. Himley Hall is a commanding 18th century building set amongst 180 acres of 'Capability' Brown landscaped parkland.
KINVER EDGE
If you are feeling energetic carry your picnic up to the 'edge' and take in the views of the village spread out like toy town while you eat. The Woodland Trail is ideal for families, with natural play areas along the way, leading to fabulous views from the Hillfort (about 2 miles).
MARY STEVENS PARK, STOURBRIDGE
There's lots of open space for picnics, tennis courts, goal posts, a lake to wander around, plus a water feature for children to play in during the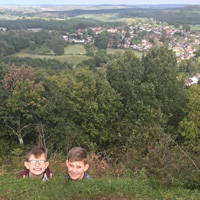 summer months. It's recently been redeveloped, so the lake area is much nicer to walk around.
NORTHYCOTE FARM AND COUNTRY PARK
There's a picnic area, tearoom and restored farmhouse plus lots of farm animals to see including pigs, sheep and turkeys, a restored farmhouse plus a fab tearoom.
PENDEFORD MILL NATURE RESERVE
Pendeford Mill Nature Reserve is a site of natural beauty with rare species of wildlife. The main path takes you around the pool and through the woods on a circular path.
PHOENIX PARK, WOLVERHAMPTON
For hundreds of years this park was a coalmine until becoming a park for the people of Blakenhall in the 1960s. Today it is full of free fitness facilities, walking paths, as well as a sensory garden, lavender maze, a children's play area, ampitheatre and a BMX track
RIVERSIDE MEADOWS, STOURPORT
A beautiful spot by the River Severn. Children's play area, picnic spot, paddling pool and skate park. Nearby Playland in Stourport has a putting green, crazy golf and other amusements. Enjoy a boat trip along the river with the Stourport Steamer Company – under 5's are free.
SEVERN VALLEY COUNTRY PARK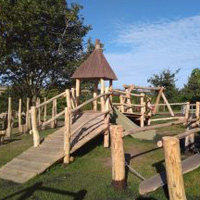 In the peaceful, scenic valley of the River Severn lies the Green Flag award-winning
Severn Valley Country Park. 126 acres of beautiful countryside and wonderful views, spanning both sides of the River Severn. Picnic tables are located outside the visitor centre, near the children's play area, adjacent to Country Park Halt and in the river meadows. There's a great natural play area too.
SANDWELL VALLEY COUNTRY PARK, WEST BROMWICH
The Country Park can be found just off Junction 1 of the M5 motorway. Nearby Dartmouth Park has a brilliant play area and bike 'pump' track with bumps to ride over. You can also cycle around the nearby reservoir, or visit the Sandwell Park Farm to see the animals.
SMESTOW VALLEY NATURE RESERVE
Along the four kilometre corridor, which covers 48 hectares, you'll find picnic areas, meadowland, woodland and the Smestow brook which runs the length of the reserve and is part of the catchment area for the rivers Stour and Severn.
TETTENHALL GREEN, WOLVERHAMPTON
The green is a great place to have a picnic and with Tettenhall village, with its variety of shops and popular cafes just a stroll away, it's easy to stock up on drinks, cakes and icecream!
TELFORD TOWN PARK
You will be spoilt for choice where to have a picnic at Telford Town Park. There are picnic benches located by the Visitor Centre, Spout Pool and in the Teenage Activity Zone. There's also picnic areas in the learning zones located around the park including Randlay Pool, Blue Pool, Stirchley Chimney, Stirchley and Dawley Platform and The Silkin. There's lots of thing to do at this award-winning park including cycle trails, high ropes and adventure golf.
WEST PARK
There's so many scenic spots in this park which is just ten minutes' walk from Wolverhampton City Centre. The 43-acre park is considered to be one of the best, unspoilt examples of a Victorian park left in England. There's a boating lake, an outdoor gym, tennis courts, football pitches, dog walking cycling and walking paths and café.
WEDNESFIELD PARK AND KING GEORGE V PLAYING FIELDS
Just a short walk away from Wednesfield's town centre along the Wyrley and Essington Canal you'll discover Wednesfield Park and King George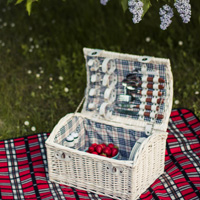 V Playing Fields. It's a compact park with large playing fields alongside it. Facilities include a skate park and a play area with climbing wall.
WIGHTWICK MANOR, WOLVERHAMPTON
The gardens at this stunning National Trust property are the perfect place to bring your family for a picnic, but if you're looking for benches or a shady spot then head to the picnic area between the pools.