5 tips for surviving your baby's first haircut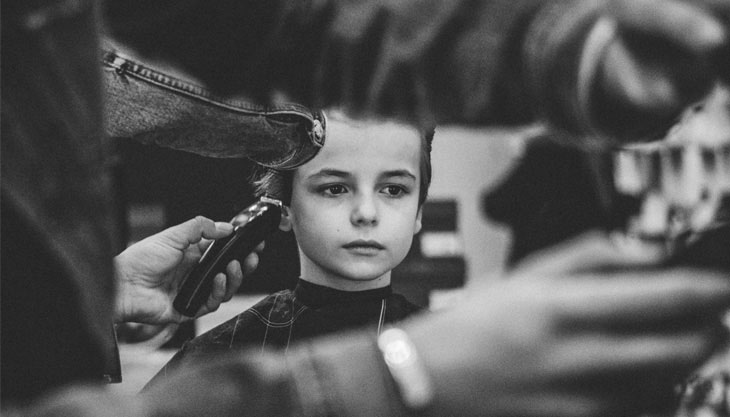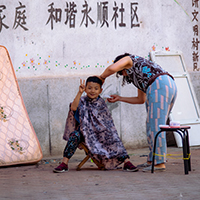 The first of everything your baby does is amazing in ways you cannot explain. Getting the first haircut is exciting for any parent, with anticipation for a new look and easier grooming. However, much as the process is exciting for you as a parent, it is never the same for a child. The first shave is intimidating and can cause your baby a lot of anxiety and fear. Without proper strategies, getting a haircut can be your worst nightmare. Here are five tips that can help you survive the first haircut with your kid:

Go to a professional salon
It is your baby's first cut, which means you have to do a great job in the choice of salon and stylist. Technically, some hairstylists specialize with kids. These are your best shot at getting the job done and done well. You want to go to a hair salon that is stocked adequately with necessary hair tools, including clipper sizes, to get the best cut for your child. It helps to check out their portfolio and some of the work they have done.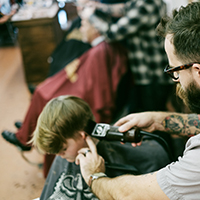 If you are lucky, you can have your child get all the special treatment in the room, even though it helps to have other kids get their haircut at the same time. Overall, if you can trust a stylist with your child, then your kid's first haircut might just be the smoothest one yet.
Take breaks and eat snacks
A child has a short concentration span, which explains why they love to do everything all the time. This means that you cannot keep your kid on a seat with a stranger cutting his hair for too long before he starts needing variety. Take a break in between the session, to grab a snack or do something different. It helps to carry a timer with which to time the breaks. Depending on the age of your child, the preferences and needs, you can take one break or several ones. It is probably why it counts to go to a professional hairstylist who has experience with kids.
Observe safety
Safety when dealing with a baby is paramount. You want this whole experience to be memorable as a good thing, which will make all the future trips to the barber easier. Ensure the tools are of high quality and sharp enough. Reduce pain and discomfort as much as possible, including pulling the hair strands. If you are going for a hairstyle that requires manipulation after trimming, be gentle on the baby, without applying too much tension on the scalp.
Bring a change of clothes
Knowing how kids can be, you probably understand that your child might refuse to put on the cape, or even be wiggling the whole time during the haircut. This means that the continuous movements may get the hair into his clothes, and any hair down his back is going to make him cranky for the rest of the day. Therefore, you want to be sure they don't keep the same clothes on your way back home, which makes sense that you would bring a change of clothes for your toddler.
Bring a toy
If you thought to bring a change of clothes was necessary, then a toy is much more important. Since it is your baby's first haircut, you expect fear, anxiety, and a lot of crying. It is why you must have a way to distract your child through the process. Anything that the baby is familiar with will be essential. You want to something that will get the hands, eyes, and mind busy.
The best way to get ahead of this is to bring your child's favourite toy. For example, if your child uses a pacifier, bring it. The best kinds of toys are those that divert all his/her attention in playing. Ideally, the linking rings and toys that make noises when shaken are the best to bring on board. You can also bring along a container of bubble-blowing liquid to keep your baby busy as the stylist gets on with the cut.