How to Spot an Ear Infection in Your Child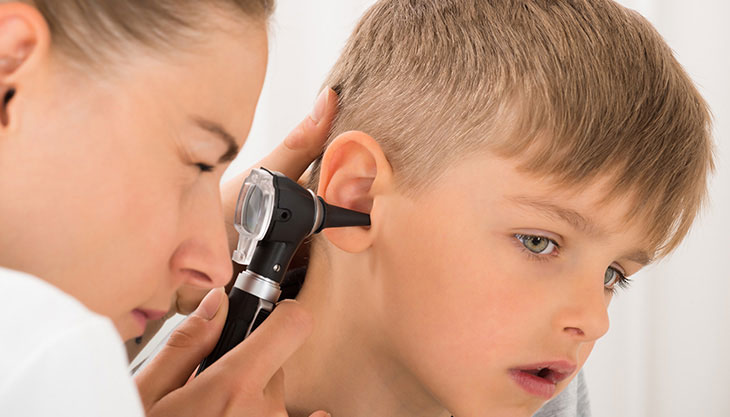 A child getting sick is every parent's nightmare, but the experience can be even worse when you have no idea what's wrong. While most of us know how to spot the signs of serious conditions such as meningitis, it can be harder to recognise symptoms that are less distinctive.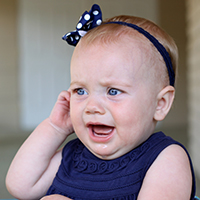 As ear infections tend to be very common in young children, it's a good idea to familiarise yourself with the signs and symptoms. Ear infections aren't typically a cause for concern, but knowing what you're dealing with will ease any anxiety.
Common Symptoms of Ear Infection
The first thing to note is that infants aged between six and 15 months are most at risk for an ear infection (also known as otitis media).
The common symptoms of ear infection are:
Earache
Fever
Feeling sick and vomiting
Feeling tired and sluggish
Mild hearing loss
If the eardrum becomes perforated from a build-up of fluid, pus may run out of the ear, relieving the earache.
Signs in Babies and Children
A young baby or toddler can't always tell you where it hurts, but your child may have an ear infection if they are:
Pulling or rubbing their ear
Not feeding well
Restless or irritable at night
Coughing
Having diarrhoea
Inattentive to quiet sounds
Having trouble balancing
Treating an Ear Infection
The good news is that, after a day or two, the majority of ear infections will clear up on their own. This means you can care for your child at home, soothing their discomfort with child-friendly painkillers when necessary.
However, if your child's symptoms do not improve after two or three days, or if they are experiencing a lot of pain, you should visit your GP. It's also a good idea to seek medical advice if your child has any discharge from the ear.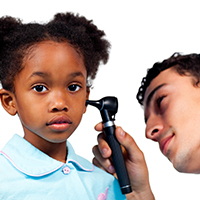 In some cases, your GP may prescribe antibiotics in the form of oral suspension, drops or a spray; however, these aren't always necessary.
Preventing Ear Infections
It's not always easy to prevent an ear infection, but you can lower your child's risk of getting otitis media by keeping them up-to-date with their vaccinations. If they get ear infections frequently, you should try to keep their ears as clean and dry as possible. DO NOT attempt to clean your childs ears with cotton buds as this can damage the ear.
Author:
The Online Clinic