Global Parenting Expert Jo Frost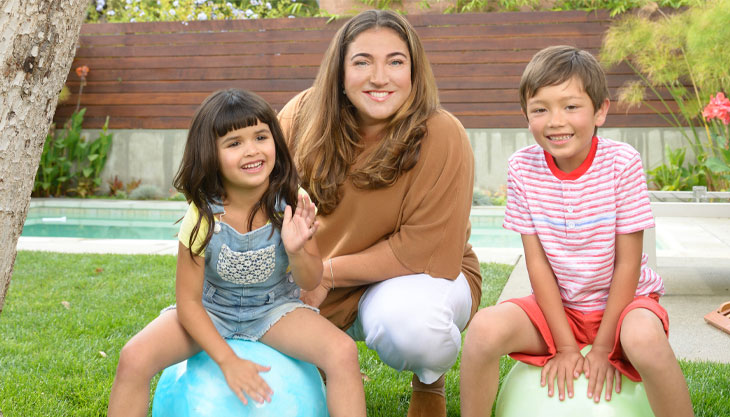 Distinguished and beloved global parenting expert, Jo Frost, has been in our living rooms for over fifteen years. Both producing and starring in a variety of television shows including Supernanny, Family Matters, Family SOS, Extreme Parental Guidance and her newest show-Jo Frost; Nanny on Tour.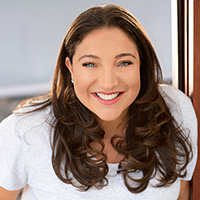 With over 20 years in childcare, beginning as a professional nanny, she has honed her successful methods of child- rearing with hands-on, real-life experience. She has encouraged and helped parents with different challenges 'from potty training and sibling rivalry to sleep concerns and tantrums' and continues to place practical solutions into homes, whether dealing with extreme or everyday problems.
What inspired you to become a Nanny, and how old were you? I've been in parental childcare arena for over 25 years. I have always been very sociable and have always connected with children on their level so it has felt very organic for me to be the global parenting person I am today.
When did you realise that you had an amazing talent to connect with little ones? My vision is to help as many families around the world with the experience I have under my belt. I do what I do because I am passionate about it and I don't stop to spend time thinking about it. I'm more of a busy bee, helping as much as I can.
When do you feel children can be the most challenging, at home or away? Parental challenges happen in both places. There are different obstacles we have to overcome in any environment. What's important is to be committed to the process of working through or overcoming them.
Do you recall your family holidays, which was your favourite? Yes, I do! A lot of fun. All family holidays are great because you are together building new memories and enjoying new experiences.
What disciplines were instilled in you as a child, when you were on holiday, and does this differ from your teachings now? The discipline of having self-respect and manners for yourself and others. Also, I had parents who exhibited good role models of giving and charity within the community.
Do you feel there is a change in how we bring our children up now, to say,  10 years ago, when you first starting your TV Nanny Career? Society has evolved, much is happening and there have been a lot of dark time for families and society over the last decade; the world, recession, and the genius of technology. What's most important is for us as family is to shine a light on the good and to continue our teachings of good morality.
What would you say are the principles of public discipline, when out and about with the little ones? I have a motto:  Mean what you say and say what you mean but do not say it mean!€ I think that sums it up quite nicely!
What do you think about incentivising them to behave, is it a good thing, treats etc? I do not believe in bribing kids, but I do believe in parents giving their children privileges and around the holidays we do indulge in treats here and there. So, be moderate!
What would you recommend to parents, who are nervous about their first family holiday? Spend more time focusing on the fun that will be had. Stop trying to be perfect, it doesn't exist.
What hints and tips can you offer to help families in 2017 to make their family breaks enjoyable? I would recommend these three tips: Plan, Prepare and then Play.
Jo Frost is the most recognizable and trusted parental expert and family advocate worldwide. Earning this reputation through over two decades of expert execution of professional and highly effective advice to millions of families. Frost has always had a natural gift for connecting with children on their own level, and moreover organically connecting both parent and child.