Review of Bruce Beaver's Amazing Race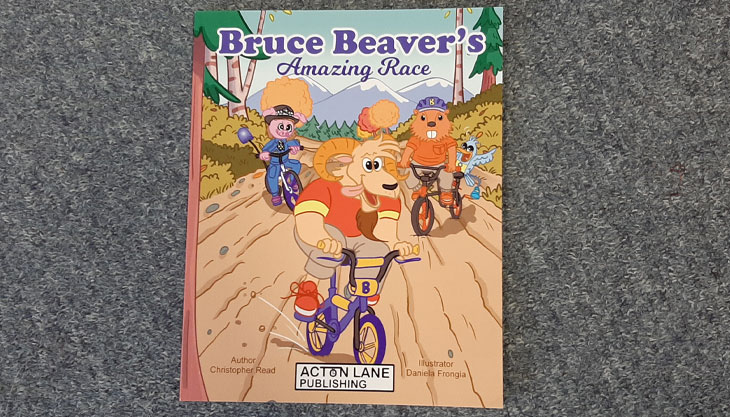 Bruce Beaver is super excited! The town's annual bicycle race is coming up and for the first time ever, he's going to be competing. He's been preparing for weeks and has tuned up and polished his bicycle until it shines – everything is ready for the big day!
​But the town bully, Gary Ram, has other ideas. Determined to ruin Bruce Beaver's chances, Gary Ram hatches a naughty plan to catch him out.
​Can Bruce Beaver – with the help of his friend Peter Bird – defeat Gary Ram, conquer Mount Granite (the tallest hill in all of Ashwood), and win the bicycle race?
​Join Bruce and Peter on an exciting adventure in this wonderful woodland town!
Review: Charlotte Howting
I have a 6 year old daughter and 4 year old boy who have both enjoyed listening to or reading Bruce Beaver's Amazing Race by Christopher Read. My son loved the different animal characters and my daughter said "It's actually really good!" She understood the theme of the story a bit more than my son, but he cheered Bruce and his friends and booed Gary Ram!
My daughter was able to read the story to her brother; she said her favourite character was Bruce and she liked how Bruce and Peter worked as a team to win the race, she also thought it was great that Samantha got to take part in the race after all! My son was engaged throughout the story asking lots of questions.
The illustrations are lovely and bright and help tell the story really well. It is a lovely bright, fun book for young children to enjoy on their own and with their family and it has a nice moral behind it as well.