Parenting Children Together After Separation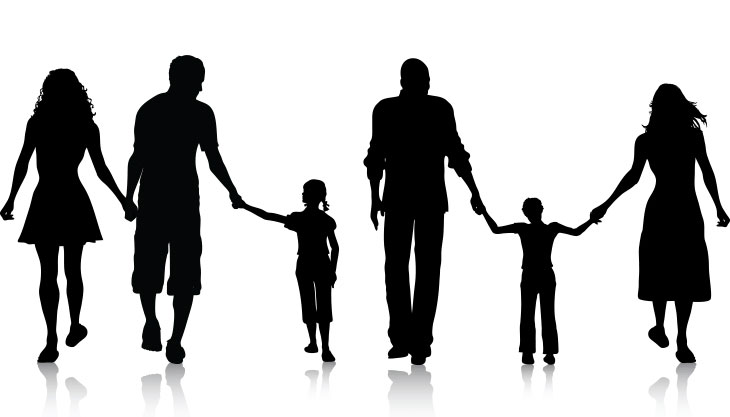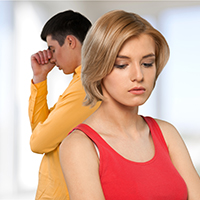 Upon the breakdown of a relationship, one of the biggest concerns of parents are how their children will cope and what is going to happen in the future in terms of living arrangements.   Although most parents want what is best for their children, in the emotional turmoil of separation it can often be hard to recognise, or agree, what is in their best interests.
A study, commissioned by Resolution, first for family law, found that of the 4,032 adults surveyed (whose parents had separated whilst they were children) 65% said that their GCSE exam results were affected while 44% said their A-levels suffered; 15% moved schools; 32% said their parents tried turning them against one another and 14% turned to alcohol.
The impact of separation upon children cannot be underestimated which it why it is so important to try to resolve disputes in an amicable way and separate out what is best for the children concerned from what is best for the parent(s).
Good quality resources are available to help parents during these difficult times.  An excellent starting point is the Resolution website which has a section dedicated to Divorce and Parenting, although the advice contained within is usually just as applicable to separating non-married parents (http://www.resolution.org.uk/divorceandparenting).  Leaflets, such as Helping parents to help children, are available on the website and provide advice on issues such as recognising the emotions which children may be going through, common reactions and changes in children's behaviours.  There are practical tips on talking to children about separation and for managing relations as separated parents.
The benefits of parenting effectively during and after separation can have a tremendous impact upon children's lives.  Key messages need to be consistently given to children by both parents e.g. that the child does not have to choose between their parents and it is ok to love both, that the separation is not their fault and that the child's feelings do not have to be the same as their parents.
Getting good quality information and advice upon, or even prior to, separation is essential.  Very often parents have misconceptions about the law in relation to children.  It is not uncommon to hear the terms "custody" and "access" being used in day to day speech or on the television but actually, in England and Wales, these legal concepts ceased to exist nearly 30 years ago.
The Children Act 1989 did away with the idea of custody and, rather than focusing on the rights of parents, the emphasis changed to parents having responsibilities towards their children.  Married parents automatically have parental responsibility for their children and this does not change upon divorce. The law is more complex for unmarried fathers but they can obtain parental responsibility (if they have not acquired it upon the child's birth) by consent or by court order.   Holders of parental responsibility need to make decisions regarding protecting and maintaining the child, deciding the child's religion or school and giving consent to the child having medical or dental treatment.  Although parents with parental responsibility can act independently of the other it is expected that parents will consult in relation to important decision making.  Parents must get the consent of all other persons with parental responsibility before taking children out of England and Wales, changing their name or consenting to their adoption.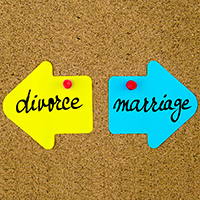 In terms of arrangements for children to spend time with their separated parents, if parents are able to reach an agreement between themselves, either directly or with the help of a mediator or solicitors, there is no need for the courts to get involved.  In the event of an ongoing dispute a parent can apply to the court for an order.  In 1989 the Children Act replaced the terms "custody" and "access" with "residence" (where the court could order where the child resided) and "contact" (where the court could specify how much time the child spent with the non-resident parent).  However, mainly as a result of parents incorrectly perceiving that obtaining a residence order gave them a higher status than the other parent, the law has evolved.  Since 2014, the court will make a Child Arrangement Order.  Under a Child Arrangements Order the court can specify where the child will live (sometimes separately with both parents) and when they will have contact with the other parent.  The reason for this further change is to emphasis to parents that, however children's time is divided between their parents' homes, one parent does not have more rights or control than the other.  When the court comes to make a decision in relation to arrangements for children the court's paramount consideration must be the child's welfare.  This may sound fair and obvious but in some cases it is not always easy for a parent to separate out their needs from their child's.  Getting good quality legal advice can enable parents to narrow issues and reach child focused decisions.
In 2014 there was a further amendment to the law in relation to children.  The new parental involvement presumption has been added to the Children Act 1989.  This means that there is now a presumption in favour of both parents being involved in a child's life unless that is proved to be contrary to the child's welfare.  The presumption does not require that their involvement be equal or equivalent.
In many court applications, with the assistance of legal representatives, CAFCASS (the family court's advisory service) and the judge, it is possible to reach agreements without a decision being imposed by a judge.  Under the new Child Arrangements Programme the family courts actively try to get parents to take responsibility for reaching agreements rather than a judge making decisions.  The court must consider whether the parents should separately attend a Separated Parenting Information Programme (SPIP).  The SPIP consists of attending a session with about 8-10 other parents (former partners are never placed in the same group) and discussions will focus on issues such as considering their child's perspective, the need to listen, how others might see problems and solutions, how to respond constructively, communicate better and how to access support.  There are cases where an agreement cannot be reached and the court will decide suitable arrangements for children.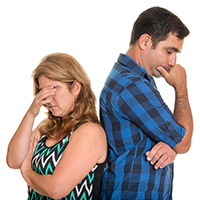 There are some situations where working together as separated parents can be extremely difficult or unsafe, for example where there is domestic abuse, addiction problems, child protection concerns or where one parent is hostile or obstructive.  The physical and emotional wellbeing of children must always come first and children's safety should not be compromised.   In such cases it is important to take legal advice at the outset to discuss concerns and find out what options are available.
Separating from a partner is an extremely stressful and uncertain time.  The positive news is that there is help available to enable parents to support their children and to make effective decisions.  In situations where special considerations apply legal advice should always be obtained to ensure that children, and if applicable, parents, are not put at risk of harm.
Author: Anna Johnstone-Solicitor