Top ten tips on settling your child into nursery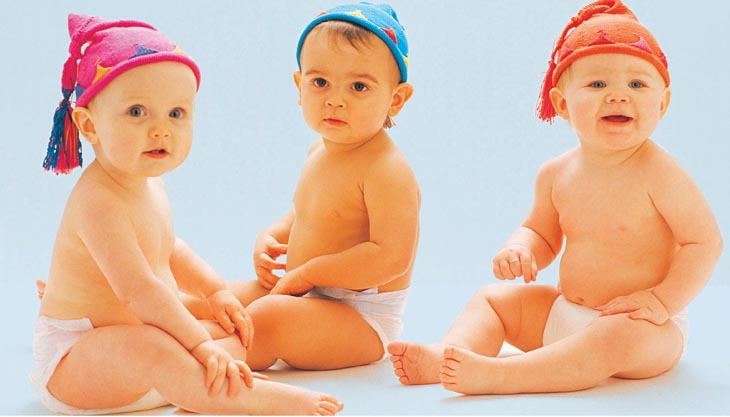 1. FIND A NURSERY THAT SUITS YOU AND YOUR FAMILY. With so many lovely nurseries available do your research and find one that's right for you. Are the staff friendly and warm towards the children? Do the children look happy and settled? Did you like the atmosphere? Visit as many as you can and trust your instinct.
2. P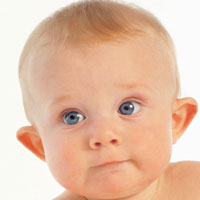 OSITIVE ATTITUDE! However apprehensive you may feel about leaving your little one for the first time always think of nursery as an exciting experience so your toddler or baby can pick up on your positive vibes and feel happy about starting from the outset.
3. HAVE A TRIAL RUN. Any good nursery will of course let your child have a practice day. Hopefully they will find a natural connection with the qualified staff and enjoy the exciting activities that will be on offer.
4. TALK TO THE STAFF. Before your child starts, make sure the nursery is up to speed on what he/she likes, doesn't like and what his/her normal
routine is. Any good nursery will do their best to make sure the day is as normal as possible to help them settle into their new environment smoothly.
5. KEEP SMILING! When it's time to leave them do it with a smile. If they trust you're happy they'll be happy too. They'll be fine!
6. BREAK THEM IN GENTLY. Try starting with a short stay and then gradually build it up.
7. MAKE DRESSING EASY. Clothes that are simple to  handle give your child confidence to €˜do it themselves' and feel independent – Velcro shoes, easy to zip coats etc all help.
8. DO ALLOW A COMFORTER. A favourite teddy or blanket can make the nursery feel home from home and is always there if they want a cuddle with a familiar smell!
9. MAKE NEW FRIENDS. Starting a new nursery can be good for Mum too. It's a great opportunity to meet new local families. To he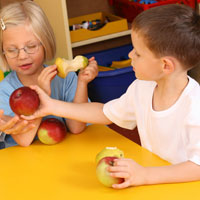 lp your little one make new friends invite favourite buddies over for a play or tea – it's amazing how quickly life-long friends are made!
10. ENJOY THE RELATIONSHIP. See nursery as part of your extended family, helping to make day to day living happier and easier for everyone involved!