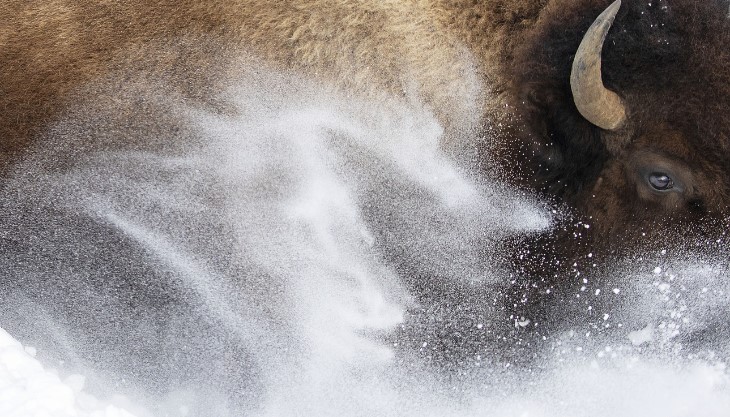 Wildlife Photographer of the Year at The Herbert
The world-renowned Wildlife Photographer of the Year exhibition, on loan from the Natural History Museum in London, will open at the Herbert Gallery, Coventry on 27th October 2023.
The 59th edition of this annual exhibition will once again feature exceptional images which capture fascinating animal behaviour, spectacular species and the breathtaking diversity of the natural world. Using photography's unique emotive power to engage and inspire audiences, the images shine a light on stories and species around the world and encourage a future of advocating for the planet.
Wildlife Photographer of the Year is the most prestigious photography event of its kind, providing a global platform that showcases some of the best photography talent from around the world for over 55 years. Launching in 1965, today the competition receives entries from over 90 countries all over the world, highlighting its enduring appeal.
Ticket & Booking Information
All tickets include entry to see Dippy which is free for visitors. With the planet facing urgent biodiversity and climate crises, both Dippy and Wildlife Photographer of the Year exhibitions explore these themes in greater detail to inspire change. Separate booking is not required, and you can see Dippy before or after seeing the Wildlife Photographer of the Year exhibition.
We're expecting this exhibition to be popular and even though there are booking slots, visitors can stay and enjoy the exhibition for as long as they wish.
GoCV card holders and students; please bring proof of concession when visiting.
Click here to book tickets to see The Wildlife Photographer of the Year exhibition in Coventry
Related Events