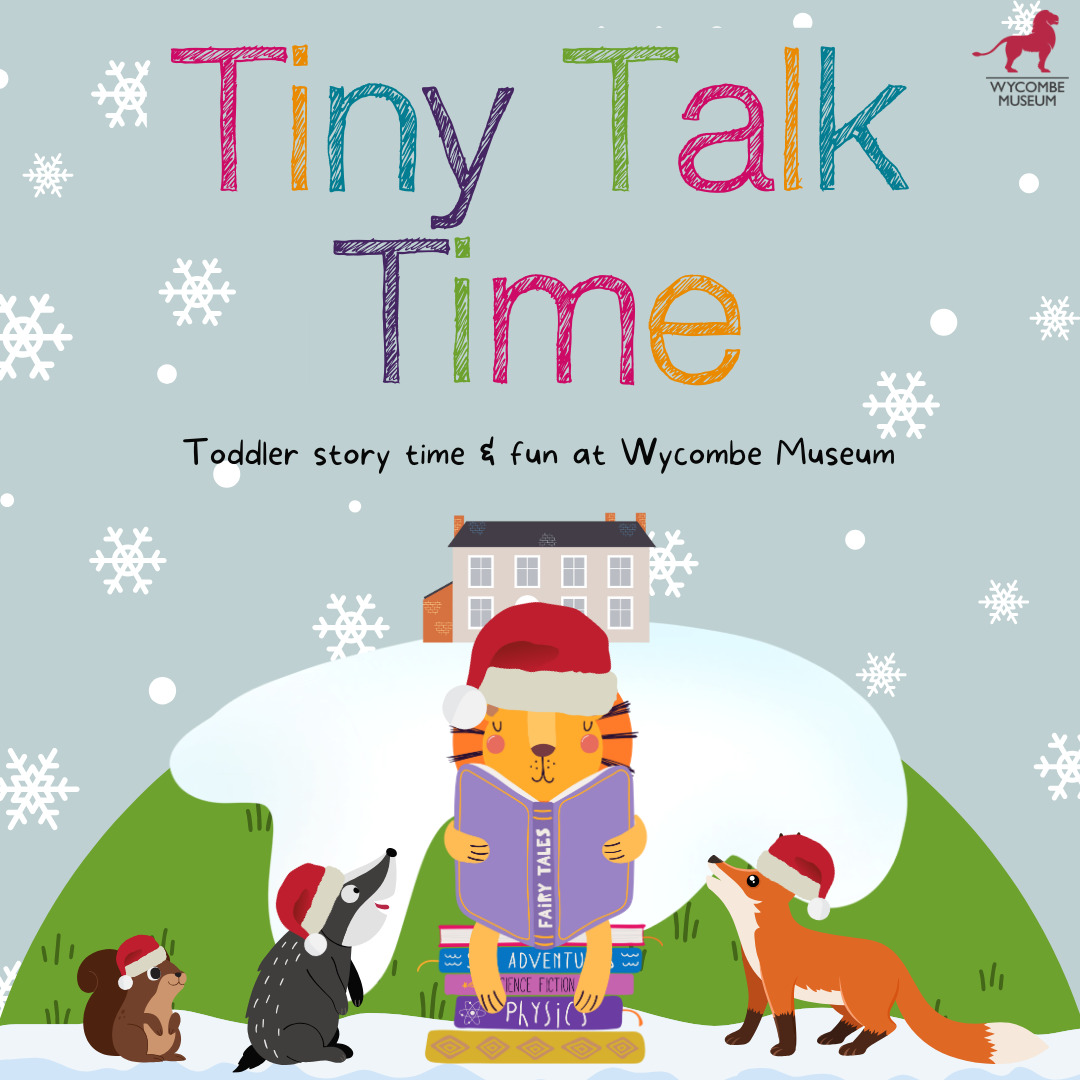 Tiny Talk Time: Storytime with Mrs Claus!
Come along for stories, crafts and museum fun in this special time for 2 – 5 year olds. Each session is themed on a different story, rhyme or song!
In this special, longer, Christmas session we'll be running storying with Mrs Claus, plus gingerbread biscuit decoration, and a festive craft.
Please note – starting from November, Tiny Talk Time's start time has changed to 10am.
Tickets £4.50
Book tickets for attending children only – adults do not need tickets.
Tiny Talk Time runs every other Friday during Bucks school term time.
Upcoming dates for Tiny Talk Time:
Fri 3 Nov
Fri 14 Nov
Fri 1 Dec
Fri 15 Dec
Fri 26 Jan
Fri 9 Feb
Fri 23 Feb
Related Events