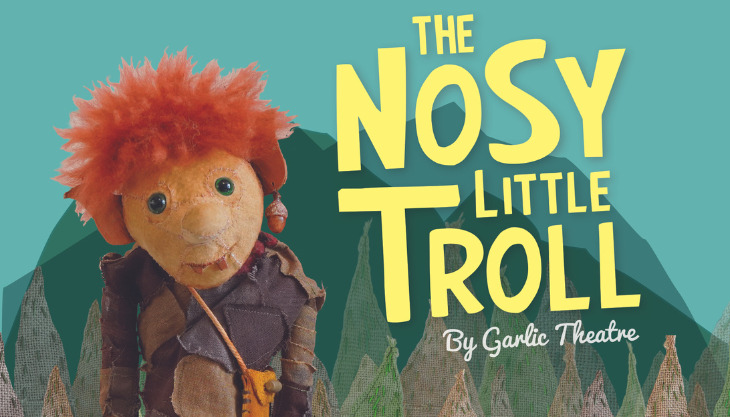 The Nosy Little Troll at ARC Stockton
Deep in the heart of the Norwegian Forest live the trolls – big trolls, tiny trolls and a Nosy Little Troll who has an amazingly sensitive nose…
One day there is a mumbling and a rumbling from the trolls. What is that wonderfully stinky smell wafting through the trees? The Nosy Little Troll sets off to follow her nose on a quest to solve the mysterious pong. Will she be brave enough to cross the scary old stone bridge and succeed in sniffing out the culprit?
A warmhearted funny Scandinavian story, starring a tasty brown cheese song, a lost goat and a bushy old troll with green fingers.
Garlic Theatre hold their young audience spellbound with wonderfully crafted troll puppets, live music and lots of joining in.
Garlic are, as always, right on top of their game – you rock! Norden Farm
Running time: 45 mins
The performance at 2.30pm will be BSL interpreted. Both performances will be relaxed.
*Book early and save! Get tickets to our Christmas show, Well Done, Mummy Penguin (Tue 5 – Sat 23 Dec), for just £7.50 each when booking tickets for The Nosy Little Troll*
Related Events