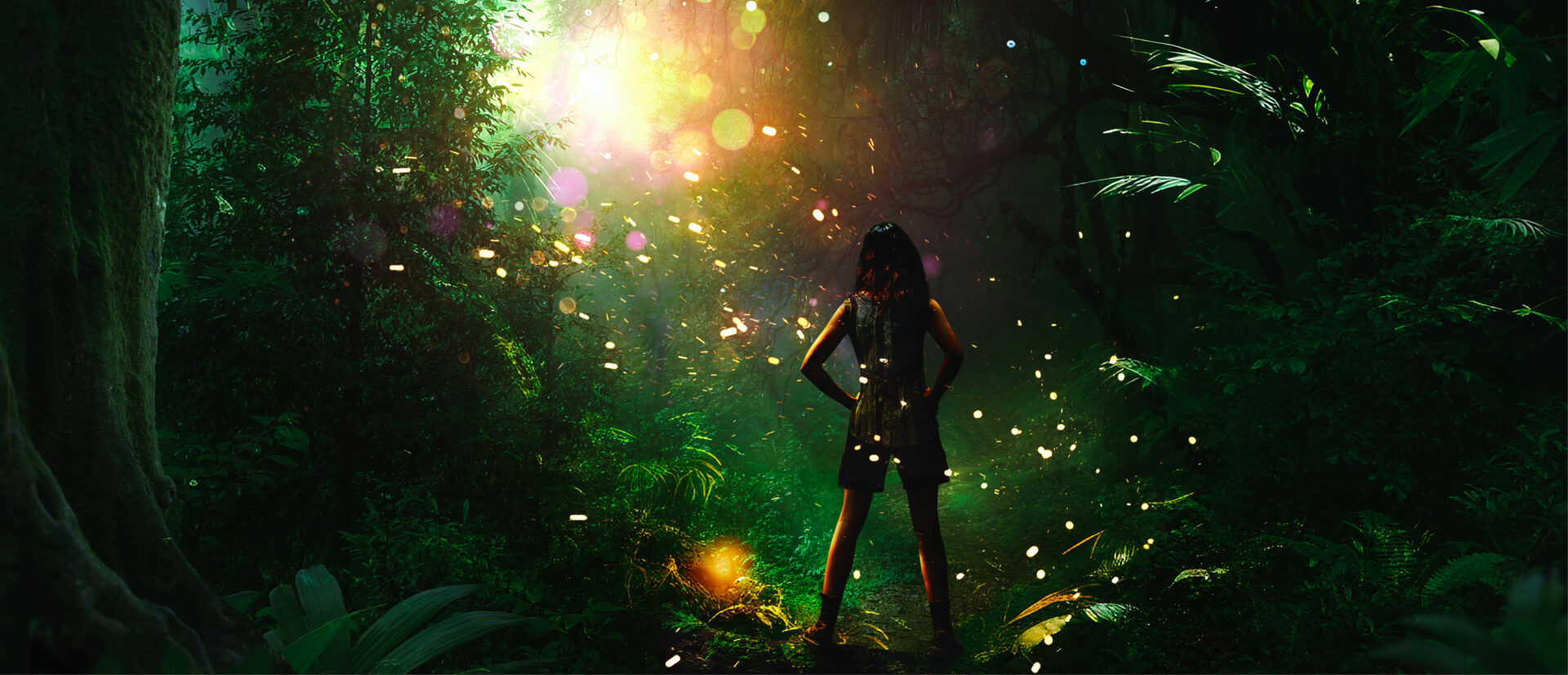 This Christmas experience Rudyard Kipling's The Jungle Book like never before, as this brand-new adaptation by Sonali Bhattacharyya spins into exciting, pulsating life – featuring original songs by Ruth Chan written especially for Chichester Festival Youth Theatre.
With a huge cast of characters from the formidable snake Kaa and laughing jackal Tabaqui, to Ikki the gossiping porcupine and Mao the strutting peacock, this beloved tale is a coming of age story about the desire for freedom that beats in the heart of every child.
Once upon a time a wolf pack discovers an abandoned child in the heart of the forest, and shelter her from the fearsome tiger Shere Khan. She's given the nickname 'Mowgli', and raised as one of the pack. Baloo, the fun-seeking bear, and Bagheera, the serious panther, try to teach her from the Jungle Book, but she soon realises the Book doesn't have all the answers.
When Shere Khan tries to banish Mowgli from the jungle she has to search for somewhere to belong – discovering what it really means to be human and how she can always rely on her friends. The adventures are far from over…
Recommended for ages 7+. There will be a BSL Interpreted and Relaxed performance on 29 December at 2pm.
Related Events