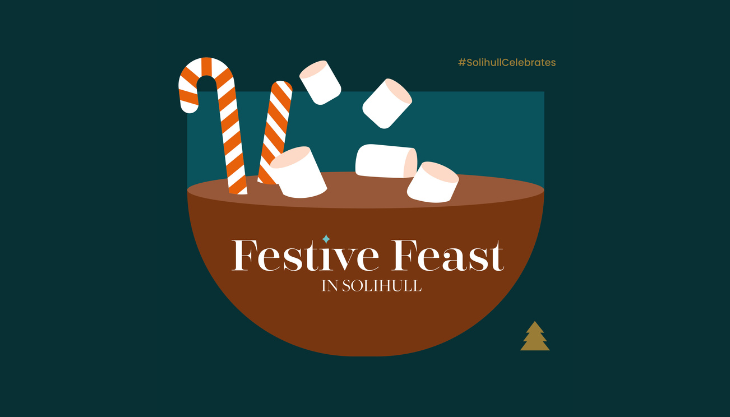 Solihull Festive Feast 2023
Held every December, the Solihull Festive Feast gives you the perfect excuse to take a break from that hectic Christmas shopping and enjoy a mulled wine and mince pie!
Organised by Solihull BID, the Festive Feast has been a huge hit since 2019, getting the whole of the town centre in the Christmas spirit.
We partner with market experts RR Events and their Continental Street Market to ensure Solihull isn't short of Festive cheer.
Shoppers are treated to flavours from around the world with a wide range of hot foods to sample and cold items to take home for that Christmas pantry to share with your nearest and dearest.
Public Transport
Solihull is connected to two mainline routes via Birmingham International and Solihull Station, connecting to Birmingham and London.
If you wish to travel by bus, Network West Midlands has all the online timetables and fare information you need with easy ticket buying and route planning.
Parking
Solihull town centre also has a number of public car parks including Mell Square, Lode Lane, Monkspath Hall Road and others. The Touchwood car park is also open.
Related Events