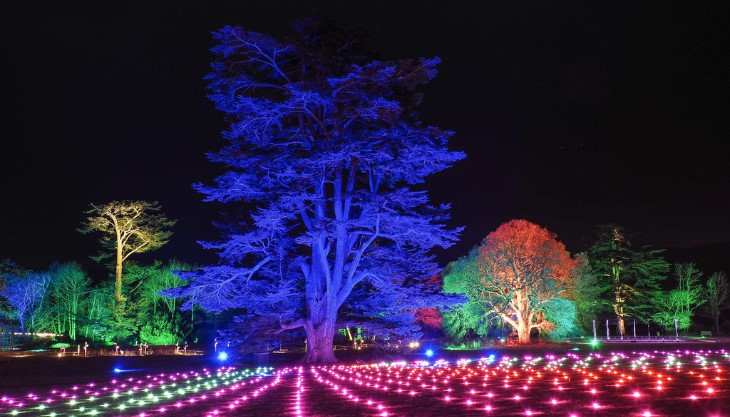 Compton Verney Spectacle of Light
The Beautiful After-Dark Experience for all the Family!
Spectacle of Light will be returning for its third year with brand new installations like the remarkable Wave and other immersive pieces from the team at Squid Soup that brought us Submergence last year. Come and discover the night-time wonder of Compton Verney through an enchanting spectacle of light and sound.
Eats and Treats
Sip delicious hot chocolate as you meander along the beautiful Compton Verney Spectacle of Light trail. Take a moment by the house to tuck into scrumptious street food from Digbeth Dining Club.
Don't forget to head inside, and enjoy a range of drinks from our fully stocked bar throughout the evening to help quench your thirst!
Please note, membership discounts do not apply to this event.
Booking for the Spectacle of Light is essential. No tickets will be available on the door.
Keeping you Safe
This is an outdoor night time event and your safety is very important to us.
We ask for you to keep your children with you at all times when attending the event.
Click here to book tickets for Spectacle of Light at Compton Verney
At Compton Verney step out of the ordinary with 120 acres of art, nature, and creativity. An extraordinary place filled with inspiration and imagination, outside and in.
So, whether you are looking for fine art or forest art, family time or me time – this is a place of endless possibilities.
Related Events