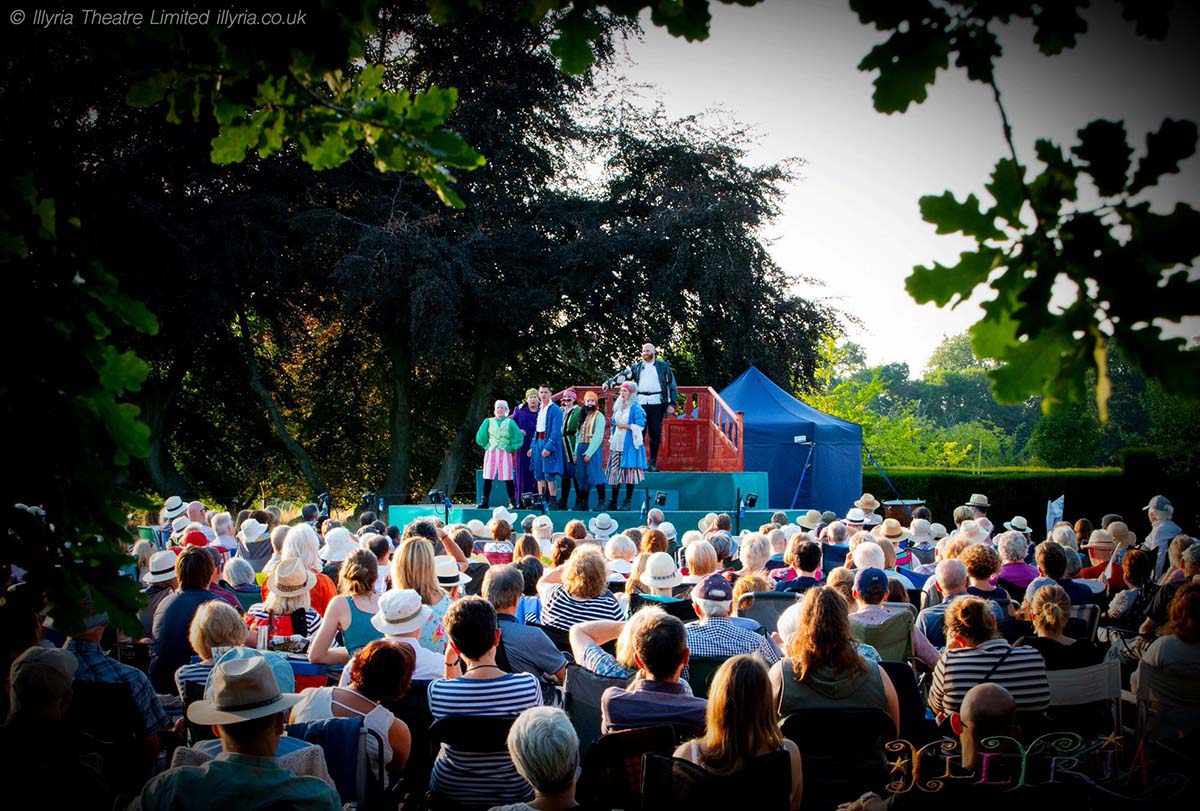 A Midsummer Night's Dream
Shakespeare's comic and timeless masterpiece from the nation's favourite open-air theatre company, Illyria.
The play explores every colour in the spectrum of love, from arranged marriage to elopement, from infatuation to hatred, from chivalric devotion to raw sex.  Add to this bawdy mix a heady brew of confusion, magic and mischief, and you have the most perfectly frothy comedy for a moonlit summer evening.
Suitable for ages general audiences.
Tickets £17.50 (£10 concession).
A Ripon Theatre Festival Event.