The Farm is a wonderful place – with animals of all shapes and sizes.  If you take one of our guided tours then you'll see our piglets, sheep, goats and more – and learn what life on the Farm is like.
Farm tours are a standard part of our school visit programmes; but we also run farm tours for our other visitors – at weekends, during the holidays or as part of a special event.
Public tours run every hour on the hour between 11am and 3pm on Saturdays, Sundays and Bank Holiday Mondays. The meeting point for these tours is the blue shed outside of the Animal Handling Barn.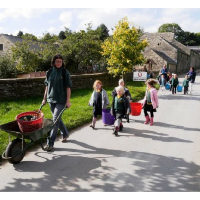 Use our shop, butchery and café Wednesday to Sunday.  The meat is reared on the farm, all our food is prepared freshly in our open kitchen, and our shop even sells our own beer!
Look out for our special events!
We hold various fun events throughout the year. Fairs, open days, bistro nights, fundraising activities, comedy evenings……you name, we do it! Visit our website or facebook page to see what's coming up next. All funds raised from these events support our vital work. www.whirlowhallfarm.org   https://www.facebook.com/whirlowhallfarmtrust/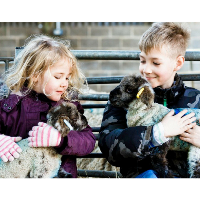 Whirlow Hall Farm Trust is an educational trust that was established by Alan Aikin in 1979.
The Farm That Helps Children Grow
We inspire, nurture and expand horizons for youngsters so that they can make the most of their potential. We run programmes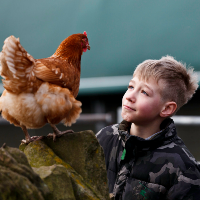 for children who are excluded or at risk of exclusion, from mainstream education – we help them get back on track. We have activities for youngsters who have additional educational needs – to help them develop life skills, grow in confidence and reduce the risk of isolation. We host schools on day and residential visits so that they can learn in a different environment, grow in confidence and develop bonds with classmates and teaching staff. Finally, we enable college students to fulfil the practical elements of agriculture and environmental qualifications.