The Montgomery Theatre & Arts Centre is based in the heart of Sheffield.  We specialise in children's and family programming, promoting professional touring performances and workshops, whilst also being the performing home of many community theatre companies, dance schools and schools. Our gallery space is used to exhibit works by local artists.
The Montgomery hosts family shows throughout the year, and produce Monty's Workshops – interactive themed workshops for different age ranges during school holidays. We programme the Sheffield Schools Festival each summer, giving opportunity to local schoolchildren to perform in a professional theatre setting. In 2019 we became a Learning Destination for the Children's University. We also partner with Carney Academy who offer training in drama, singing and theatre skills for ages 5 to adult, and Wanlin Dance School who specialise in Chinese dance for children and adults. Visit our website at http://www.themontgomery.org.uk/ for upcoming performances, workshops and classes.
The venue's lending library hosts Storytelling With A Twist's Creative Reminiscence Collection; a store of objects from the 1940s and 1950s to be used as an intergenerational resource for care homes and schools. We also encourage spiritual growth through our Godly Play collection; a fantastic creative resource that can be used in schools and children's groups. The style of storytelling inspires people to connect these stories with personal experience.
Opening times: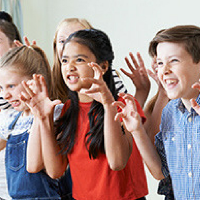 Box Office: (From November 2017) Monday – Friday 10am to 3pm / First Saturday of the month 10am – 1pm / 1 hour before evening and weekend performances.
Gallery: Monday – Friday 9am – 4pm and during theatre performances.
Directions:
The Montgomery is located in the city centre, just up the road from the Central Library, and adjacent to Town Hall. Parking is available at APCOA, Eyre Street, Sheffield, S1 4QW, at a discounted rate of £5.50 for 24 hours. Simply collect your chip from the car park and validate it at the theatre.
Please note, due to the constraints of the 130 year old building, this venue does not have wheelchair access at present. The company are working hard to raise the funds necessary to install a lift. In the meantime, in partnership with Sheffield Philharmonic Chorus and with the support from the Big Lottery Fund, The Montgomery can now provide a motorised stair climber for people with mobility issues. The stair climber gives access to audience members who can't quite make all the stairs. To book please call the office on 0114 272 0455