Rock Up is the indoor climbing experience for thrill seekers of all ages. With multiple locations across the UK with an indoor soft play area, Rock Up provides fantastic new adventure for family and friends.
Rock Up offers the ultimate fun climbing experience for everyone!
We have a variety of incredible fun climbing walls towering over 8m with multiple routes to their peaks. Great for all ages & abilities. Climb from 4 years old, no experience or equipment needed. Rock Up the Twister, climb the Stairway to Heaven, or set a new record on the Speed Climb + many more.
Using automatic belay devices which take in the slack as you climb and then lower you gently down to the ground, indoor climbing has never been easier, safer or more thrilling.
With over 70 different ways to climb, there's always a new route to explore.
Opening Times:
Monday to Friday 10.00am-8.00pm
Saturday 9.00am-8.00pm
Sunday 9.00am-7.00pm
Climbing Pricing: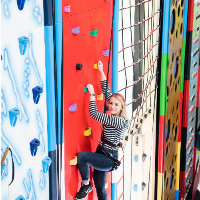 Off Peak (Monday 10.00am- Friday 3.30pm)
Adults: £9.50
Children: £7.50
Students: £7.50
Senior: £7.50
Family of 3: £22.50
Family of 4: £30
Peak (Friday 3.30pm-Sunday 7.00pm)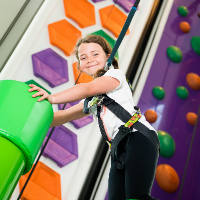 Adults: £12
Children: £10.50
Students: £10.50
Senior: £7.50
Family of 3: £31.50
Family of 4: £42
Soft Play Pricing
Off Peak Soft Play Pricing: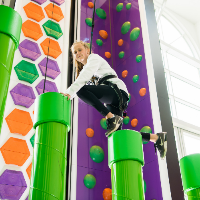 Over 6 months old: £3
Under 6 months old: free
Peak Soft play Pricing:
Over 6 months old£4
Under 6 months old: free