Soft and imaginative play for babies and under fives
KiddyWinx Play Cafe is a play area with a difference. The play space is dedicated to children under 5 which means they are able to provide you and your little one with a lovely, calm space to enjoy the day.
KiddyWinx Village – 2-5's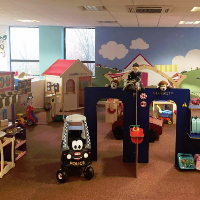 A million miles away from the chaos of classic play frame centers, children can get lost in their imagination at KiddyWinx Village, playing pretend in the laundrette, fixing cars at the garage or making yummy cakes in the Bakery (Unfortunately these are pretend, but there are a lot of sweet goodies on offer at the cafe!)
Baby Jungle – Under 2's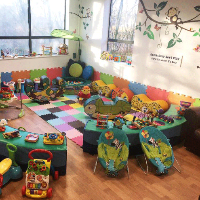 There is a dedicated gated soft play area for under 2's where  the littlest customers can play with toys made just for little hands, stimulating and nurturing your babies imagination and development.
KiddyWinx Fabulous Events
KiddyWinx run a number of lovely fun events throughout the year. For the most up to date information  click here https://www.kiddywinxplaycafe.com/events
KiddyWinx Parties
Kiddy Winx LOVE birthday parties , so  to celebrate that special occasion get in touch to book your party or find out more information and discuss your special event!
All packages include:
2 Hours exclusive use of the play cafe
'€‹Help from our wonderful staff
Party Food for your little guests
A sweetie bag for your little guests
A free play voucher for every child
KiddyWInx Classes
Most days at KiddyWInx there are fun classes available on a pre bookable basis. For up to date information on classes and the timetable click here https://www.kiddywinxplaycafe.com/classes