Jigsaw Performing Arts is dedicated to developing performance skills, promoting self-expression and building confidence. 
Jigsaw Mitcham, Jigsaw Wimbledon and Jigsaw Sutton are run by Michael, who manages and teaches at Jigsaw, whilst also performing as an actor and a cabaret artist. 
Jigsaw Mitcham  weekend school runs at Benedict Primary School, Mitcham;Jigsaw Wimbledon weekend school runs at Ricards Lodge High School, Wimbledon, and Jigsaw Sutton runs at Homefield Preparatory School, Sutton.
Jigsaw Performing Arts is dedicated to developing performance skills, promoting self-expression and building confidence.  Is your child interested in the performing arts, want to come and join us for our fun performing arts sessions? A two-week trial is available.
Jigsaw was established in 1995 with a desire to pass on the joy of performing arts.  Age-grouped sessions are available for ages 3 – 18. These include singing, dance and drama, all taught by specialist coaches.
The belief in the benefits of performing arts activities for children was the driving force in the creation of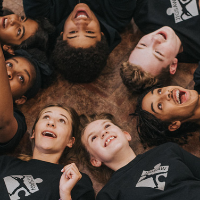 Jigsaw and the reason why Jigsaw has continued to grow and become a well established and high quality provider of children's classes. Jigsaw has a team of dedicated and enthusiastic professionals who are committed to delivering fun and exciting dance, drama and singing classes.
Our teachers work in the performing arts industry and have passed our rigorous training programme and have a DBS check.
Every student can benefit, in some way, from the performing arts. While some join us to build a firm foundation for a professional performance career, others do so to unlock their hidden talents, overcome their shyness or increase their confidence and social skills. However, what all students enjoy is having fun through drama, singing and dance classes, while making lots of new friends.
Classes age 3-6 years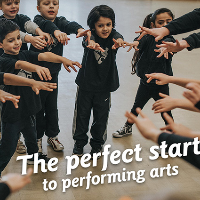 These children attend a 90-minute session divided into three sections of dance, drama and singing.  All teachers are specially trained by Jigsaw Arts to work with these age groups. The sessions are designed to develop the children's confidence, focus and social skills from an early age, giving them a head start in life. It also provides a great introduction to performing arts for students wishing to take part in our more advanced course from 7 years upwards. To ensure each child gets personal attention there is a maximum of 16 students per class.
Drama: Children are introduced to basic stagecraft – through drama, stories, plays and poetry. This encourages self-expression and stimulates the imagination, while developing focus.
Dance: Our dance activities are designed to improve children's posture, co-ordination and spatial awareness. Through fun and funky routines, children develop a basic dance vocabulary.
Singing: An introduction to basic vocal exercises and rhythm is provided to children, through their enjoyment of singing along to a selection of musical theatre and pop tunes.
Classes age 7-18 years
Students attend a three-hour session comprising an hour of drama, an hour of singing and an hour of dance,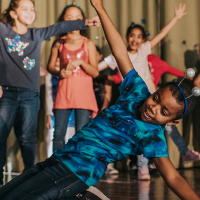 each with a specialist coach. Jigsaw Arts provides training in all three disciplines in order to create a well-rounded performer. To establish an environment that builds confidence, regardless of individual ability, students are divided into appropriate age bands. All students will be challenged to their full potential. The three age groups rotate between the three disciplines.
There is a maximum of 18 students per class.
Drama: Students are given a practical understanding of stagecraft, as well as developing improvisation, voice and acting techniques. In addition, they will be encouraged to find the truth in their acting, enabling them to deliver more believable performances. Working in teams to develop social skills, via scripts and poetry, also improves confidence.
Dance: Students learn a jazz dance technique – the basis for all popular dance. Our aim is to improve each student's core stability, flexibility, co-ordination, posture and dance vocabulary. Jazz, street dance and musical theatre all feature in the variety of styles which students will perform.
Singing: Vocal training is utilised to develop each individual's voice to its fullest potential. Students work on breathing, rhythm, projection, pitch and musical interpretation, to improve confidence and range. A wide variety of musical genres are enjoyed, including modern, pop and musical theatre.
For further information and prospectus, please contact Jigsaw Performing Arts on 020 8688 3409 or email michael@jigsaw-arts.co.uk
See the website for details:
To find out more about local clubs/classes, please visit the Clubs/Classes section of the Raring2go! website.