Try out the new Olympic Sport of Rock Climbing at Awesome Walls!
Looking for an AWESOME new hobby?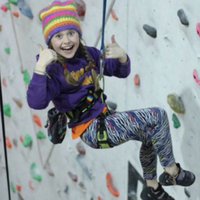 Look no further! Here at Awesome Walls you can join our very popular Kids Club. Sessions are suitable for children aged 6-16 years old and costs £10 per person, which includes instruction and all necessary equipment. Rock climbing is a great activity for children to learn to socialise with other, work together, grow in confidence and keep fit.
There are 5 kids club session per week; not to mention our mini kids, which runs every 3rd Sunday morning from 10:30-11:30am. Suitable for children aged 3-6 years old and costs £8 per session.
Our kids club runs on Saturday and Sunday mornings from 10 AM until 12 PM and evening sessions running Friday night 6-8pm, Saturday night 5.30 – 7.30 and Monday night 6-8pm.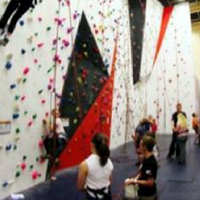 We are a Learning Destination and you can collect your Children's University Credits with us!
The aim of the club is fun progression, however our centre is enrolled on NICAS, the National Indoor Climbing Award Scheme. Participation in NICAS will definitely aid in the development of your child's climbing. There are 5 levels to progress through and certificates are rewarded as each level is completed.
Pre-booking and full payment at the time of booking is essential, this can be done by calling us on 01142 446622. We offer a 48 hours notice period for refunds or cancellations.
Opening Times: Mon-Fri 10am-10pm; Sat and Sun 10-8pm, Bank Holidays 10-6pm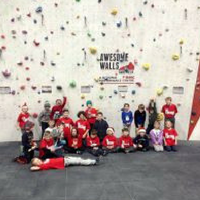 For more information:
Visit our website: www.awesomewalls.co.uk
Like us on Facebook: https://www.facebook.com/AwesomeWallsSheffield/
Check out our reviews on TripAdvisor