Review: PYO Strawberries at Spilman Farming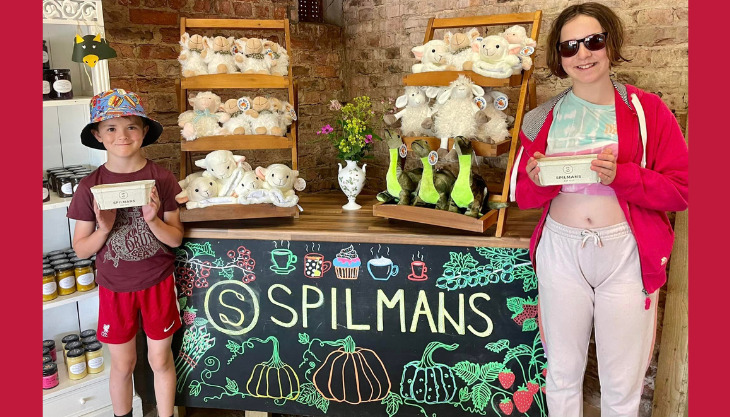 Eeeee what a day for it!
We've just spent a gorgeous hour at
Spilman Farming
. We started by selecting our punnet size from the farm shop and getting our booking vouchers. Each voucher gives us £4 off the fruit we pick, the shop and/or the cafe.
We pottered into the strawberry field and spent a happy half hour picking the juiciest, reddest strawbs we could find – there were plenty to choose from!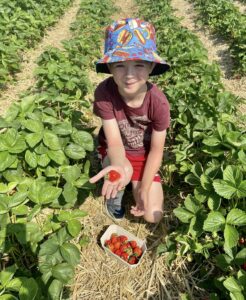 Once we had filled our punnets we came back to the cool of the shop to pay. The cakes were looking delicious so we grabbed a couple to complement our fresh strawberries and sat in the outside shaded area to enjoy them.
There were wood fired pizzas on offer at good prices, but we came at the wrong time really for lunch, and they also had sausage rolls, paninis and chips.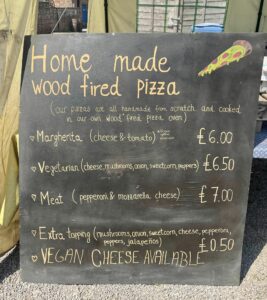 We were really impressed with the price and value for money of both the strawberries (ours were £6.75 total for our punnets) and the pizzas etc (£6 for a margherita) and will definitely be back for more later in the season.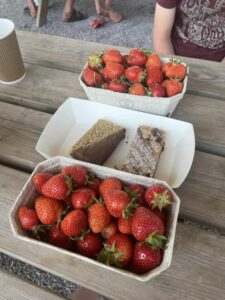 While it was busy this morning, nothing took to long to get to, there were no queues for toilets and everything felt very chilled and relaxed. A great way to spend a morning as a family.