Elmfield Rudolf Steiner School has 'GOOD' Ofsted rating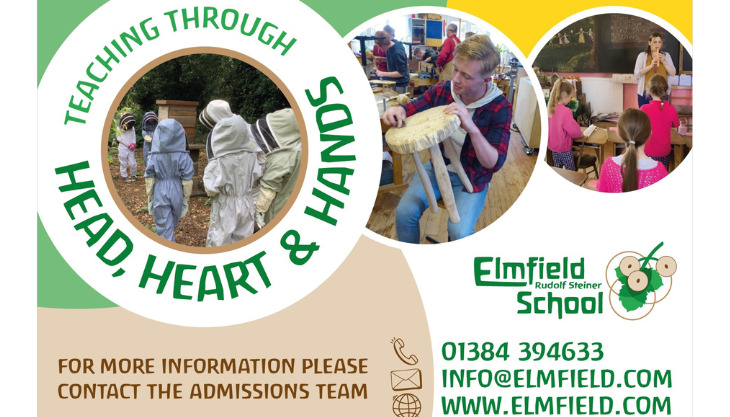 Elmfield Rudolf Steiner School in Stourbridge offers independent education for children aged 3 to 17 years.
'We are a community-based school, we provide teaching that is based around your child's developmental needs.
In today's rapidly changing and often confusing world, many people question how to help their children find their place and keep a sense of themselves and their values. 
At Elmfield we strive to be a haven from the chaos of the modern world while equipping our students to be the adults of the future'.
ELMFIELD IS A 'GOOD' SCHOOL
Ofsted inspected the school in May this year and confirmed that it is a 'Good' school.
The school have wrote –
'We were delighted that the report highlights our "welcoming, nurturing and tolerant community" where "by the time pupils leave the school, they are confident, articulate and well prepared for the future."
It also concludes that, amongst other things, "pupils relish coming to school" and that the school "give serious attention to pupils' social and cultural development, as well as achievement in academic subjects."'
Here is the full Ofsted Inspection Report 2023.
If you are interested in finding out more about Elmfield Rudolf Steiner School for your child, please visit their website for more details – https://elmfield.com/
For other family and local news, keep checking in with Raring2go! here