Discount for locals at the Severn Valley Railway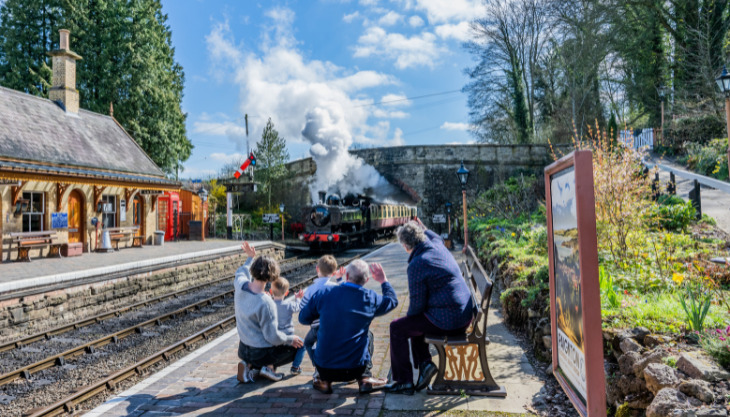 Weekday discount for locals at the Severn Valley Railway throughout June
People living in postcodes near the Severn Valley Railway will be able to take advantage of a special discount when they visit on weekdays in June.
The leading heritage railway has announced that anyone with an address in the DY10, DY11, DY12, DY13, DY14, WV15 and WV16 postcodes can receive a 33% discount on Freedom-of-the-Line tickets throughout the month on Thursday and Fridays.
Proof of address will be required, such as a driving license or utility bill, and each Freedom-of-the-Line ticket purchased comes with a voucher for a free return visit later in the year.
"We want to encourage local people to come and pay us an early summer visit," said Lewis Maddox, the SVR's events manager. "Sometimes, you forget the marvellous things that are on your own doorstep, and so we're giving local residents an extra incentive to come and enjoy a superb day out on the railway.
"This is the perfect opportunity to indulge in the golden age of rail travel, seated in a carefully restored heritage carriage, as you take in the wonderful spectacle of the Shropshire and Worcestershire countryside. Entry to our visitor centre at The Engine House, Highley is also included. There's no charge for children under four years old, and dogs are welcome and also travel free."
To pre-book local residents' tickets, please visit svr.co.uk/local. You can also buy discounted tickets on the day of travel, providing you bring proof of your address with you.
Enjoy your discount for locals at the Severn Valley Railway while you can! Go enjoy a day out soon.