Review: Buffy:Revamped at York Theatre Royal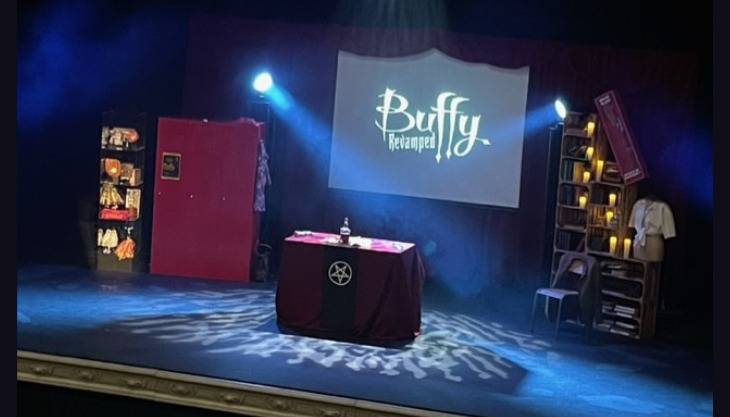 I am a huge fan of live performances and really enjoy going to the theatre. I honestly wasn't sure what to expect with this show as I am not particularly a Buffy fan. However, when I found out that the show's star Brendan Murphy debuted the show at Edinburgh Fringe Festival 2022 and got rave reviews, I started to get excited!
Buffy:Revamped is a one-man show that retells all 7 seasons of Buffy in 70 minutes. This was a concept that intrigued me as I had no idea how Murphy would do this in an engaging way. Watching the show gave me my answer – music, comedy and acting all delivered with high energy and blended with fantastic timing and creativity.
I haven't seen all 7 shows in their entirety, but on the whole this didn't matter. While some jokes were very much related to the programme, there were lots of others which weren't and the show really was very very funny! It doesn't take itself too seriously and poked fun at the obvious plot holes and controversy in the programme. You can't beat a good belly laugh and this show was full of them.
Murphy played the role of Spike from the Buffy series and did an excellent job. He had a wide repertoire of voices and accents to depict the various characters from the series brilliantly and the staging was fantastic in how it enabled him to re-enact everything from just one set. All the props and everything he needed were on hand, meaning that he could move seamlessly from one scene to the next. It was very cleverly done!
There were elements of audience participation throughout the show which was great and really added to the buzz in the theatre. I was also surprised by how musical the show was which really added to the show's appeal.
If you're a Buffy fan then you definitely need to get yourself to Buffy:Revamped as you are in for an absolute treat and a great trip down memory lane! Even if you're not a Buffy fan I'd still recommend that you get yourself to Buffy:Revamped! There's plenty in the show for you too- Brendan Murphy is extremely funny, extremely talented and offering something a little bit different.