Easter trip to Stratford Butterfly Farm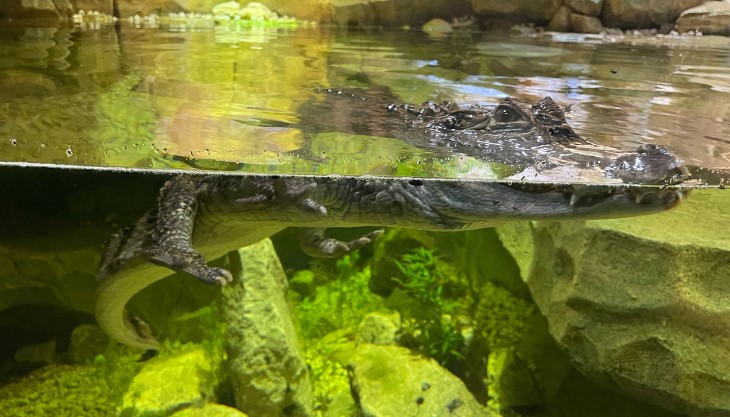 Stratford-upon-Avon Butterfly Farm has opened a brand new area just in time for the school Easter holidays – the Rainforest Realm. My kids have always been fans of the Butterfly Farm so we were really excited to be invited along to see the new exhibit.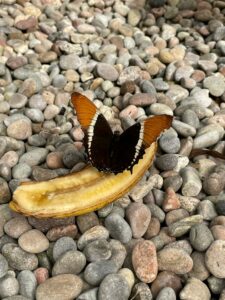 After a wander around the main flight area spotting our favourite butterflies, we moved on to see the other creatures. This school holiday, the Discovery Zone is the usual hive of activity with mini-beast handling sessions. We were lucky enough to get up close with some pretty cool looking stick insects and spotted lots of caterpillars hungrily munching their way through the leaves of the plants dotted around the room. We even managed to watch a new butterfly emerging from it's chrysalis!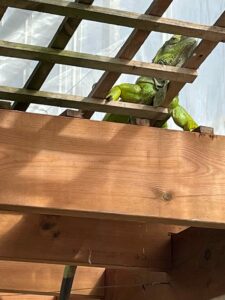 While the butterflies are obviously the main attraction there is so much more to see here. For the first time in all our visits we managed to find the resident iguana lying in the sun above our heads and spent quite a while watching a personal favourite of mine – the leaf cutter ants.
The highlight of our visit
Finally, we headed over to see the brand new area that was, after all, the main reason for our visit. The Rainforest Realm. After searching for a whole array of snakes, frogs, fish and other creatures native to rainforest habitats, we turned a corner and came across the star of the show. We were greeted by a caiman in a specially created pool, complete with water cascade. He is a fascinating creature. My son was absolutely convinced that he was posing for the camera and watching us as intrigued as we were about him as he swam around!
We would definitely recommend fitting a visit to Stratford Butterfly Farm into your plans for the school holidays. The British weather is trying its best but while it is still cold and rainy outside – Why not step into this tropical climate instead?
Find out more about the new Rainforest Realm at Stratford Butterfly Farm