Joint ticket launched to tell the start of Shakespeare's story in Stratford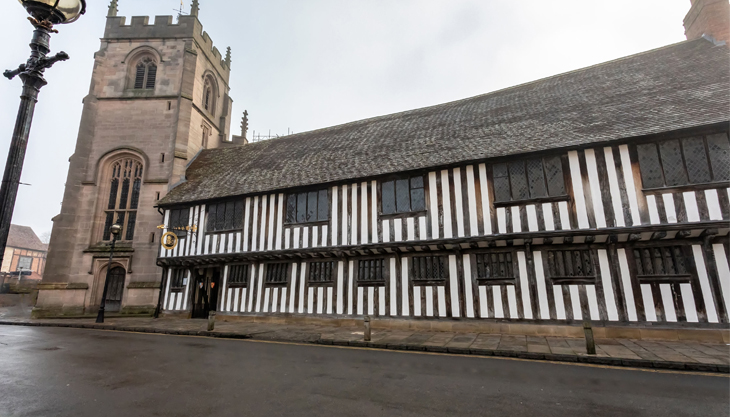 A new joint ticket offer has been launched by attractions in Stratford Upon Avon to tell the start of Shakespeare's story. A joint-ticketing package has been announced by the operators of Shakespeare's Birthplace and Shakespeare's Schoolroom & Guildhall in Stratford-upon-Avon as they join forces to highlight the formative years of the man who would become the world's greatest playwright.
Visitors can now uncover the start of Shakespeare's story in the town with the introduction of a new joint ticket offer to visit his birthplace and his school.
The Shakespeare Birthplace Trust, which is responsible for caring for Shakespeare's family homes in the town and Shakespeare's Schoolroom Trust, operators of the Shakespeare's Schoolroom & Guildhall have joined forces and are hoping the joint-ticketing offer, which will initially run from January until late March, will make discovering Shakespeare's early story even easier.
"Shakespeare's experiences at school undoubtedly inspired his passion for the craft of which he was to become a master, and gave him his first taste of theatre. At Shakespeare's Schoolroom & Guildhall, visitors experience Tudor school life with young William's teacher and discover stories about the Shakespeare family and the building."
Commented General Manager of Shakespeare's Schoolroom & Guildhall, Lindsey Armstrong.
"To have the chance to work with the team at the Shakespeare Birthplace Trust to join up the story is a brilliant opportunity for us to reach more visitors and tell the wider Shakespeare story."
Indeed, the joint ticket, which can be purchased from either property, is designed to make exploration of this influential part of Shakespeare's life story easier to enjoy. Online ticketing will be available for February Half Term in the coming weeks.
"We know that audiences are keen to discover more about the wider story of Shakespeare's life and with the launch of our joint ticket, we are making that easier than ever. With one ticket visitors can walk in the footsteps of young William. We know he would have walked from his home on Henley Street, along the top of Sheep Street and then down Chapel Street to his school and this is the route modern visitors will take between our two properties. "
Added Louisa Stott, head of commercial for the Shakespeare Birthplace Trust.
Buying your tickets
The Shakespeare Birthplace and Schoolroom Joint Ticket is available to purchase at both Shakespeare's Birthplace on Henley Street and Shakespeare's Schoolroom & Guildhall on Church Street – adult £25, child £16 and family £65, with the ticket income supporting both organisations.