Be Swim Savvy – Tips on Having Fun Safely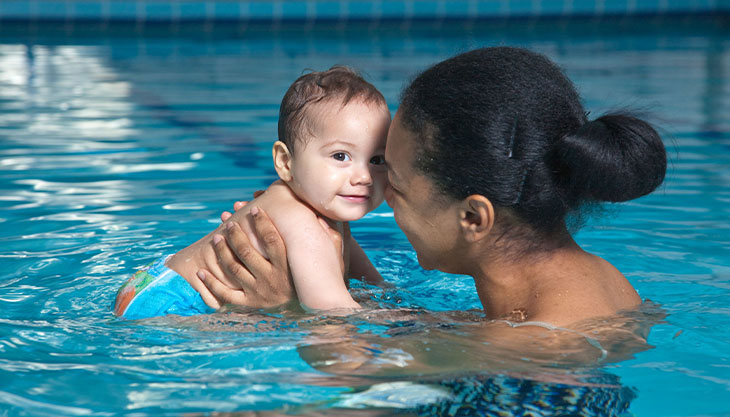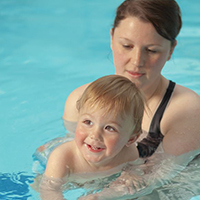 Swimming is such an important skill for all children to learn. Swimming with babies and young children can boost confidence and strengthen the bond between you and your child. For many taking your little one swimming can seem like quite a daunting experience, but it doesn't have to be!
Here are a few tips on how to stay safe and have fun whilst swimming with your children.
Stay close to your child at all times, whether you are in the pool or on the beach.
Use armbands or other flotation devices for young children.
When you first start taking your little one swimming chose less busy times to go to the pool.
Ensure older children observe pool rules.
Stay in a safe depth for your child.
Remember that the ocean holds many more dangers than a swimming pool, including the currents.
Make sure you and your child are aware and have read any signs around the pool or on the beach.
Teach your child to swim. take your child to swimming lessons. Even the tiniest of babies can either go to swimming lessons or be taken swimming with a competent adult to build their confidence and in the water.
Make sure the swimming instructor is qualified.
Don't go swimming for at least an hour after eating.
In 2012 Huggies® launched its swim savvy campaign to provide mums and dads with helpful advice to make swimming with their little ones an enjoyable and rewarding experience, not to mention hassle free!
Swimming on holiday is often the inspiration for many young families to enjoy their local pool when they get back home. And as millions of families head overseas this year in search of some summer sun, the swim savvy campaign will be on hand with practical advice from swimming expert Anna Woodhart. Campaign partners the Swimming Teachers Association and the ABTA the Travel Association will also be offering advice.
Nikki White, Head of Destinations & Sustainability ABTA, says: "Swimming is an essential part of ma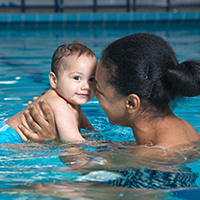 ny family holidays; little ones under the watchful care of their parent or guardian can while away hours with water play in the pool.  If you are travelling with a young family it is important to ensure that you follow some simple safety rules, for example frequently applying high factor sun cream, ensuring that all children wear a T-shirt and hat and making sure you are equipped with and use the most effective swim nappies."
With leak guards, easy open sides and a unique absorbent materials that won't swell in the water you can be sure your little one will make a splash, not a plop in the pool!