Why is children's sport important?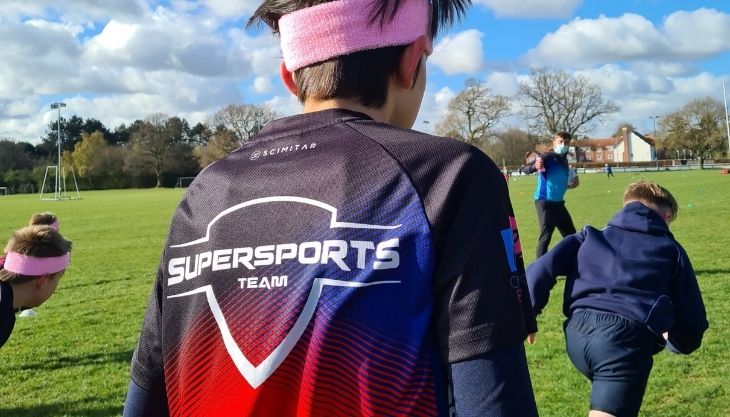 Sport is incredible. In one line, you could argue that sport is the single biggest contributor to physical and mental development that a child could ever receive.
Vital to every single child's growth, sport provides children with the perfect space to learn positive values, teamwork, fair play and more. The benefits are enormous. Not only do they become physically fitter, and healthier; children will often make their first friendships through sport, find their first role models, and learn from examples set out by their coaches.
A perpetual contributor to developing positive values and character traits in children, sport is so very unique.
But you already know all of that. Right?!
One side of sport that you may have undervalued in the past is the importance for children to become multitalented and develop their skills in more than one sport. Between the ages of 5-11, your child generally does not have a primary sport. It's important that they get as much exposure as possible, to as many sports as possible. The results are very simple. A better overall skillset and ability to perform at a high level, in combination with a smarter, more aware decision-making brain. That's why many of the world's most successful athletes grew up playing more than one sport.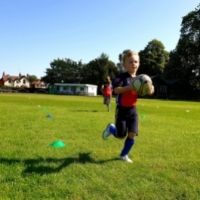 Prominent English Football Coach Tony Strudwick credits the success of the majority of top athletes to their experiences playing multiple sports. He quotes that "Fundamentally it's about having a multi-sport skill acquisition early on in life from age 4 all the way to 10 and 11." He highlights that many single sport specialists become prone to injury as they place a lot of strain on the same muscle groups and areas of their body. Those athletes who have experienced a multi-sport background tend not to suffer with the same issues. Their range of movements are greater, and their physical fitness is generally more well-rounded.
Unfortunately, the sporting system within your school or community probably does not support the idea of multi sports very well. Too often, we come across players who say 'I want to keep playing both my hockey and rugby, but my coaches want me to choose. What do I do?'. For many players, it soon becomes very challenging to maintain two sports to a high level. However, it is by no means impossible.
Our founder, a talented sportsman himself, played Rugby and Hockey to a very high level through school and university. In Hockey, he played for the Midlands U18 squad, and in Rugby for Exeter University 1st XV. More recently, he has moved into the world of Triathlon, competing in half and full iron man distance events. Crediting a strong multi-sports background to his success, Super Sports became his way of providing the next generation of players with the space to learn, develop and grow in more than one discipline.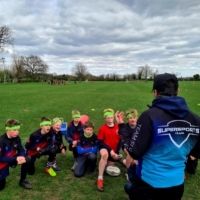 This ambition developed into the goal of providing children with the ultimate sports camp for their school holidays. Not a childcare camp where they get to mess around and run wild. But one with structure, where they come to learn and to develop as sportspeople. The essence of Super Sports, our camps were designed purely for children who LOVE their sport. If your children do not want to learn, or do not like sport, then please… Don't send them to our camps.
Today, we have an exceptional team of current and former professional players on board. Combined with experienced coaches, they are at the ready to deliver an excellent standard of sports coaching through our camps.
Running in every school holiday, our camps are perfect for keen sports players aged 5-16. If your child is serious about their sport, then our camps are the perfect place for them to develop their skills all year round. All in a safe, friendly and cohesive environment where positive values are promoted, and destructive ones are repressed.
Head to our website to find out more and to get involved with our next camp!
For more information about our sports camps, please head to www.teamsupersports.co.uk or call 01675 488 494
Facebook & Instagram – @teamsupersports
Team Super Sports
Providing fun, professional and specialist coaching in Hockey, Rugby, Cricket, Netball, Football, Tennis and Dance/Gymnastics.
At Team Super Sports, quality is at the heart of everything we do. Passionate about sport, every member of our 'Team' of young people join us to improve in their sport(s) while having fun with their friends.