Review of Playboy of the West Indies at The Rep in Birmingham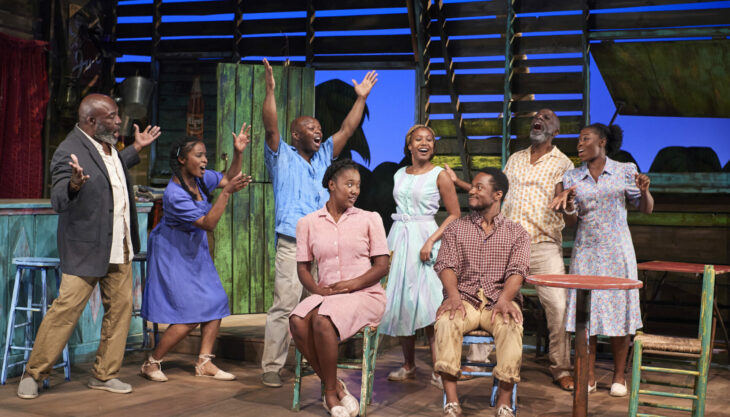 Wow what a night at The Rep in Birmingham!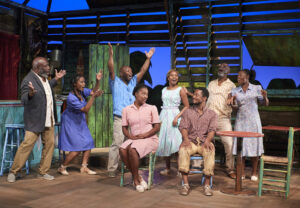 I went along to watch Playboy of the West Indies not knowing anything about the show other than the info on the website as below. The show started off introducing you to the very vibrant characters, they were all excellent singers and terrific dancers but I was mesmerized by Peggy who works hard, plays by the rules and is a good daughter to her Father. She yearns for more in life and is reluctant to settle for Stanley who is obsessed with respectability and prosperity or is it prosperity and respectability?! He wants to own her world, she wants to explore the world, so when a handsome stranger turns up he distracts her from her daily life and makes her think of love, life and bright sprites!
If you've got the holiday blues, go along and see this fantastic show and it will transport you out of Birmingham to the shores of the West Indies with song, dance and a bit of romance. So grab yourself a rum punch from the bar before you go in and let the show envelope you like a warm breeze.
You'll come out feeling uplifted from the fabulous reggae beats which leave you wanting more, more!
The show is running until the 2nd of July
Book your tickets HERE for a great time!
By Lisa Bayliss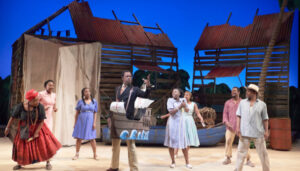 A feel-good Caribbean calypso musical
Based on the Irish Classic The Playboy Of The Western World, Mustapha Matura's hilarious reinvention Playboy Of The West Indies has been delighting audiences and critics alike world-wide for over 35 years.
Now in this world premiere production the classic play has been transformed into a glorious new musical with a toe-tapping, finger-snapping score firmly rooted in the Caribbean. In Peggy's rum bar in sleepy Mayaro village, a mysterious stranger stumbles in out of the darkness. With a voice like honey he tantalises the women and unnerves the men with a terrible story. As he weaves his magic spell on Peggy, her forthcoming nuptials to Stanley are thrown into doubt, and the village is plunged into uproar. While the women vie for this stranger's attention, the men plot his downfall. Will events conspire to unmask his wild tales of derring-do?
With an infectious score by Clement Ishmael (Five Guys Named Moe, The Lion King) and Dominique Le Gendre (Royal Opera House, Talawa Theatre) and co-direction from Nicolas Kent (Grenfell: Value Engineering, Ain't Misbehavin) Playboy Of The West Indies transports you to the Caribbean in this witty, vibrant and joyful new musical.
Presented by the Birmingham 2022 Festival.