Best new books for children in Summer 2022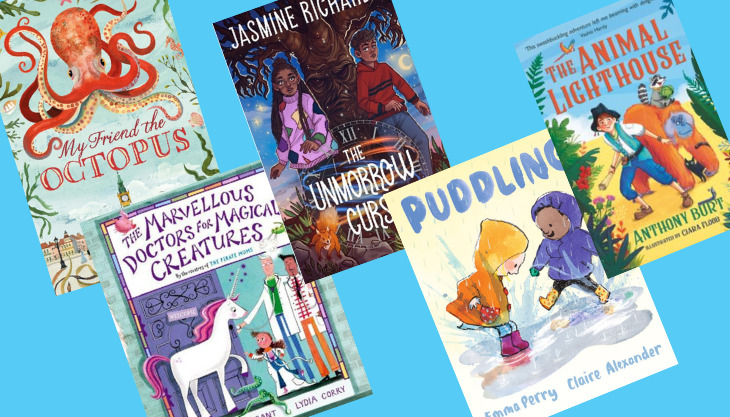 Bookseller, Tamsin from Kenilworth Books gives us a round up of the best new books for children of all ages this Summer.
My Friend the Octopus
Lindsay Galvin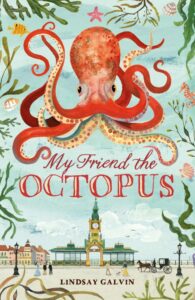 England, 1893, and aquarium fever is at its height.
Twelve-year-old Vinnie Fyfe works in the tea-shop at Brighton aquarium, and waits for her milliner mother to return from Paris. The arrival of a giant octopus changes her life for ever. Discovering a talent for art, Vinnie begins to draw the extraordinary beast. She soon realises she can communicate with the octopus through colour and – as a gripping mystery begins to unfold – discovers what true courage really means …
A new book for children from the author of the best-selling and award winning, Darwin's Dragons.
The Unmorrow Curse
Jasmine Richards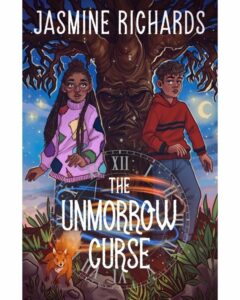 It's not every day that you find a famous weather woman bound by magic to a tree deep in the woods. Or discover that the weatherwoman is in fact Sunna, the Norse Goddess of the Sun, and one of the seven day guardians who keep time in order. But that's just what happens to new friends Buzz and Mari—and it's only the start of their adventure.
Now, as humanity is forced into a lockdown called the Unmorrow Curse and is forced to repeat the same Saturday over and over again, Buzz and Mari must journey to collect the Runes of Valhalla and awaken the other day guardians, before vengeful god Loki can get to them first.
The Marvellous Doctors for Magical Creatures
Jodie Lancet-Grant (author), Lydia Corry (illustrator)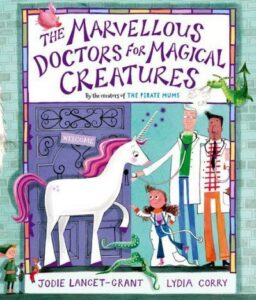 No magical creature has a problem too big for Ava and her Dads to solve! Unicorns with tummy trouble. Dragons with broken wings. Sneezy centaurs and mermaids with measles. Everyone in town knows just who to see when they are feeling poorly: Ava and her dads, the Marvellous Doctors for Magical Creatures. Well, Ava isn't a doctor, not yet, but she's learning the ropes and she's brilliant at solving medical mysteries. Glitterbug the unicorn is not like all the other unicorns. They love dancing and planning parties, but she would much rather be frolicking in the mud. Glitterbug comes to the Marvellous Doctors with a terrible tummy ache, but after examining her, they are mystified as to what's causing it. Can Ava help her dads find the answer? In this magical story about being true to yourself, Ava discovers there's more than one way to be a unicorn!
The Animal Lighthouse
Anthony Burt and Ciara Flood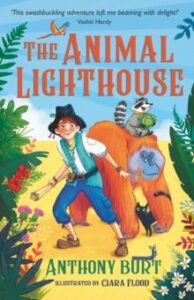 Brought up by a wonderful group of animals on a hidden island somewhere deep in the Caribbean, Jim knows no other life or who his real parents are. He washed up on the island as a baby in a barrel of rum and treasure, and has been helping run its special lighthouse with the animals ever since. But now, trouble is brewing …
Someone, or something, has stolen the lighthouse bulb filaments. If Jim, Oscar and the rest of the animals can't get the lighthouse beams working again, the hidden island will no longer be a secret. And with a pirate ship on the horizon, danger is about to smash their tranquil island apart …
Puddling!
Emma Perry and Claire Alexander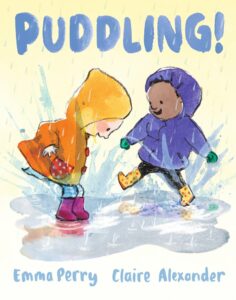 Puddling is a joyful story about children delighting in splish-splash-sploshing in puddles with their friends. Out in the most gorgeous, giftable hardback right now!
Clouds gather, skies darken, rain drops, puddles appear… Let's go puddling! Pull on your wellies and button up your coats for this playful, interactive story all about children delighting in the joy of splish-splash-sploshing in muddy puddles with their friends, and cherishing snuggles on the sofa afterwards.
A joyful, active picture book full of the sounds and sights of rain and grey, yet overwhelms us with its warmth and sense of fun!
---
If you like these ideas and would like to see suggestions for other new books for children, take a look at the previous collection: