Your guide to local parks in Warwickshire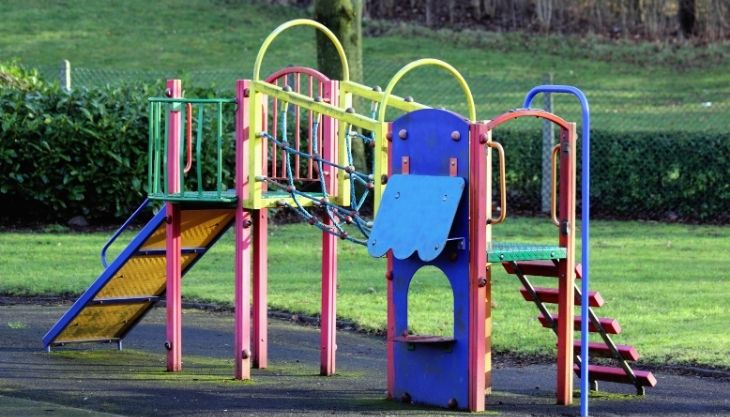 Sometimes just trying out a new park is entertainment enough to keep the children happy! There are plenty of parks and open spaces on our doorsteps. Here are a few suggestions; now we just need to pray for good weather!
Abbey Fields, Kenilworth, CV8 1BP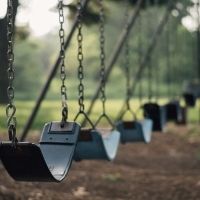 Abbey Fields is set in the dramatic valley of the Finham Brook and enjoys views of the historic town and Kenilworth castle. Grassy slopes, a lake, historic buildings and veteran trees recall Abbey Fields' past as the farmland of St Mary's Abbey, whose ruins adjoin the park. Enjoy a stroll along the brook and around the lake or to Kenilworth Castle, the play area, swimming at Abbey Fields Swimming Pool, tennis – five courts (free to use), Trim Trail, keep fit using outdoor gym equipment funded by the Friends of Abbey Fields, have a snack at the swimming pool café and watch the ducks on the lake.
Victoria Park, Leamington Spa CV31 3PT
A tree-lined riverside park for families and sport by the River Leam. Children's play areas for all ages, picnic tables, paddling pool, tennis courts and skate park. Walk along the river to Warwick or Leamington. Refreshments at the bowels pavilion cafe! The circular footpath round the park is perfect for learning to ride a bike and scooter!
Jephson Gardens and Mill Gardens, Leamington Spa, CV32 4AA
2 parks for the price of one! The more formal gardens of Jephson Gardens join up with the less formal Mill Gardens in the heart of Leamington. There's a glasshouse with tropical pants and goldfish, a sensory garden, plenty of space for ball games, a restaurant and cafe, ducks to feed on the River Leam. The children's play area has a ship theme and sand. Plus you can hire boats, canoes, kayaks etc from the Leam Boat Centre in the park.
Newbold Comyn, Leamington Spa CV32 4EW
Over 300 acres of park, with a golf course in the north, a leisure centre with swimming pool in the south, and football fields, walks and space galore. As well as the pay and play golf course, there's pitch and putt as well as a new biking, blading and boarding area. You can fly kites and model aircraft (& sledge in the winter!). There are picnic tables and barbeques (just bring your own fuel & food!), the leisure centre has a cafe too or there's The Newbold Comyn Arms pub.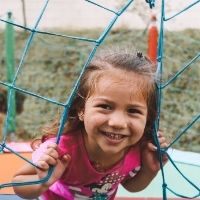 Tachbrook Country Park
Stretching across 56 hectares between Bishop's Tachbrook, Whitnash, Leamington Spa and Warwick, Tachbrook Country Park will become one of the largest green spaces in the district. The new country park is located in an area which is identified in the Local Plan as needing additional open space to serve the growing communities. Once complete it will connect the housing developments to the new primary and secondary schools at Oakley Grove, Community Stadium and other public amenities.
St Nicholas Park, Warwick CV34 4QY
Sat right on the river across from the Castle in Warwick; with kids' play areas, Adventure Mini-Golf, sports fields, a swimming pool and boat rides, St Nicholas Park really has something for everyone. There's also an open air paddling and splash pool for the summer plus a Fun Park with rides, amusements and games. There's a cafe and ice creams for sale in the park as well.
Stratford-upon-Avon Recreation Ground CV37 6BB
Opposite the RSC in Stratford, next to the Butterfly Farm and adjoining the River Avon, a fabulous park with lots of space to run around, picnic and more. A great kids' play area, with a sandpit and a water feature, plus a paddling pool. You can hire boats along the river and also take a trip up the RSC Tower for great views across the park and beyond. The kids will love the old chain ferry as well that takes you from the park side of the Avon to the RSC side and back!
Burton Dassett Hills Country Park CV47 2AB
Unspoilt, rolling hills, beautiful scenery and great views! Ideal for geocaching, walks, dog walking, running about and brilliant for kite flying! Try the popular orienteering course; a fun map game for families. Lots of parking and picnic tables.
Tysoe Playground, Upper Tysoe CV35 0SR
A well-maintained park, suitable for children of primary school age. Plenty of parking. Tucked away behind the Old Fire Station on Main Street.
Mason Avenue Park Playground, Leamington Spa CV32 7TU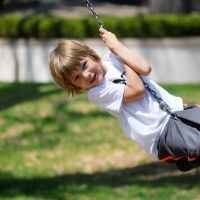 The playground is located within a large area of field and wooded areas. The large playground has recently been added to with lots of new equipment. Suitable for a wide range of ages and includes an exercise area for adults. A track runs around the playground for racing on bikes or scooters.
Solihull – you'll find recommendations for parks in Solihull here.
Further afield………
Coventry
Memorial Park, Coventry CV3 6PT
Coventry's premier park, venue for local events as diverse as the Godiva Festival and Teddy Bear's Picnic! There are two cafes in the park or it's lovely for picnics. It's a huge park with all year round tennis courts, pitch & putt, putting green, football pitches, skate park and a 1.6 mile circular path – great for cycling! The children's area has been newly renovated and every summer there is a splash 'n' play water feature.
Coombe Country Park, Binley, Coventry CV3 2AB
Surrounding Coombe Abbey, a great place for a day out.  Beautiful gardens, woodlands, lakeside walks, and bird watching. A large kids' play area, an activity course, trails, places to run, play and explore. You can picnic – lot of picnic places and table, or there's a cafe on site too. Ranger led activities too through the holidays.
Ryton Pools Country Park, Bubbenhall CV8 3BH
100 acres of paths, pools and woodlands for walking, running, pond dipping, den building and cycling! There's always some activity going on in the holidays or even at weekends. There's a children's play area next to the Cafe and Visitor Centre where craft activities happen. Perfect for picnics too!
Birmingham
Sheldon Country Park, B26 3TU
Sheldon Country Park covers an area of just over 300 acres. It is made up of open grassland, wetlands, old hedgerows and some mature woodland. There is a playground near the main entrance off Ragley Drive. Birmingham International Airport borders the park, so if you're interested in seeing aeroplanes close up you can visit our designated viewing area. It lies approximately a quarter of a mile away from the farm buildings and can only be accessed on foot (no motor vehicles). The Old Rectory Farm has been fully restored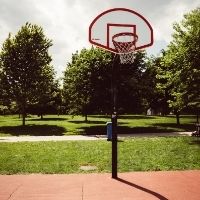 and operates as a demonstration farm, showing traditional methods of farming. Animals kept at the farm include Jersey cattle, pigs, goats, ponies, ducks, chickens and geese. The farm is open to visitors every day throughout the year and admission is free. The 17th century Old Rectory Farm is based at the main entrance to the park. The farm was home to Sheldon's most celebrated son, Thomas Bray, from 1690 to 1721. he Sheldon Ward Millennium Woodland is planted on the site. This includes the Khalsa Woodland and a Memorial Planting by the Council of Sikh Gurdwara.
​​​​​​​Cannon Hill Park, Moseley, Birmingham B13 8RD
A large grass area, ideal for children and family play and plenty of beautiful spots for picnicking or there are the Garden Tea Rooms. 2 children's play areas, 5 tennis courts, a bowling green and a minigolf course too. There is also a children's mini fun-fair operating at weekends, weather permitting and pedalo boats on the lake during the summer.