Your guide to local parks in Solihull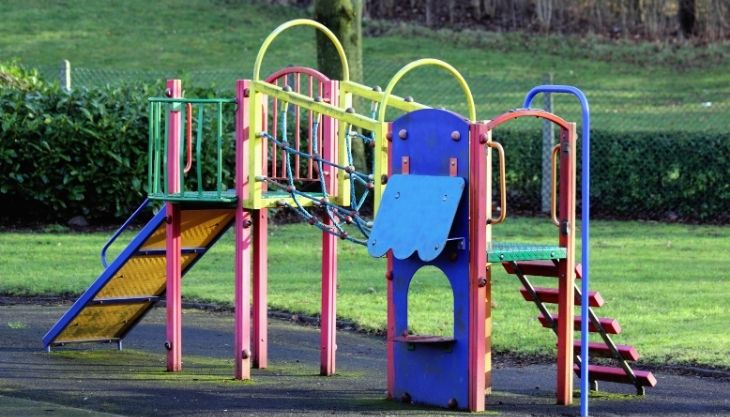 Sometimes just trying out a new park is entertainment enough to keep the children happy! There are plenty of parks in Solihull and open spaces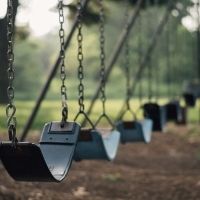 on our doorsteps. Here are a few suggestions; now we just need to pray for good weather!
Malvern and Brueton Parks (B90 3HW)
Probably the largest of the parks in Solihull. With a modern playground, which also has the all time favourite swings and roundabouts, this delightful open space has so much going on. Taking a lot more than one visit to enjoy all it offers, you can look forward to a dedicated picnic spot, Brueton Tree Trail, free car parking, local nature reserve, mature woodland, ornamental gardens, ornamental lake, park events, Parkridge Cafe, pond, sensory garden, tennis courts, walking trails.
Tudor Grange Park (B91 1SB)
One of 10 Green Flag parks in Solihull. The park includes a Cycle Track facility, skate park and a golf course. Plus it has a well-equipped play area including a boat climber, sand pit, junior multi play and toddler multi play, slide, seesaw, swings, rockers and a host of skate equipment! A whole day out!
Hillfield Park (B90 4FY) 
There's an attractive lake with formal footpaths and a play space with embankment slides, activity trail, wobble board, junior multi play, zip slide and natural play features including willow arch and sensory planting.
Shirley Park (B90 3AL)
Shirley Park reopened in June 2014 following £600,000 of improvement works including improved access, new play equipment, outdoor gym, community artwork, planting, refurbished tennis courts and a dog agility area. With a play area including swings, slides, springers and a roundabout, there is a lot for you to do in Shirley Park.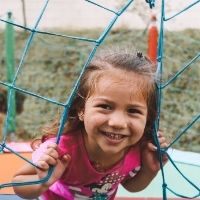 Elmdon Nature Park (B92 9EY)
With a fully equipped play and sports area, which includes swings and roundabout, the park has a great deal for you to enjoy, with free car parking, football pitch, lake, tennis courts, walking trails.
Dorridge Park (B93 8LJ)
This Solihull park has a fantastic play area which is ideal for family fun. Refurbished as part of the Playbuilder project it has some of the latest games and equipment for kids of all ages.
Knowle Park (B93 9HT)
A Local Nature Reserve, the park is great for getting in touch with wildlife. However, there is much more to do too, with the park having free car parking, ornamental gardens, park events, play area including springs, zip wire and climbing net, pond and tennis courts.
Lavender Hall Park, Balsall Common (CV7 7BN)
With a great playground for families to laugh and have fun in, the park is a wonderful space. Offering a great deal more than play space alone, you are able to enjoy the football pitch, free car parking, Katherine's Wood, its Local Nature Reserve status, park events and the skate park including two grind benches and take-off ramp.
​​​​​Warwickshire – you'll find recommendations for parks across Warwickshire here.
Further afield………
Coventry
Memorial Park, Coventry CV3 6PT
Coventry's premier park, venue for local events as diverse as the Godiva Festival and Teddy Bear's Picnic! There are two cafes in the park or it's lovely for picnics. It's a huge park with all year round tennis courts, pitch & putt, putting green, football pitches, skate park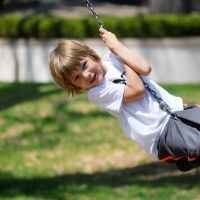 and a 1.6 mile circular path – great for cycling! The children's area has been newly renovated and every summer there is a splash 'n' play water feature.
Coombe Country Park, Binley, Coventry CV3 2AB
Surrounding Coombe Abbey, a great place for a day out.  Beautiful gardens, woodlands, lakeside walks, and bird watching. A large kids' play area, an activity course, trails, places to run, play and explore. You can picnic – lot of picnic places and table, or there's a cafe on site too. Ranger led activities too through the holidays.
Ryton Pools Country Park, Bubbenhall CV8 3BH
100 acres of paths, pools and woodlands for walking, running, pond dipping, den building and cycling! There's always some activity going on in the holidays or even at weekends. There's a children's play area next to the Cafe and Visitor Centre where craft activities happen. Perfect for picnics too!
Birmingham
Sheldon Country Park, B26 3TU
Sheldon Country Park covers an area of just over 300 acres. It is made up of open grassland, wetlands, old hedgerows and some mature woodland. There is a playground near the main entrance off Ragley Drive. Birmingham International Airport borders the park, so if you're interested in seeing aeroplanes close up you can visit our designated viewing area. It lies approximately a quarter of a mile away from the farm buildings and can only be accessed on foot (no motor vehicles). The Old Rectory Farm has been fully restored and operates as a demonstration farm, showing traditional methods of farming. Animals kept at the farm include Jersey cattle, pigs, goats, ponies, ducks, chickens and geese. The farm is open to visitors every day throughout the year and admission is free. The 17th century Old Rectory Farm is based at the main entrance to the park. The farm was home to Sheldon's most celebrated son, Thomas Bray, from 1690 to 1721. he Sheldon Ward Millennium Woodland is planted on the site. This includes the Khalsa Woodland and a Memorial Planting by the Council of Sikh Gurdwara.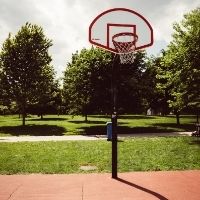 Cannon Hill Park, Moseley, Birmingham B13 8RD
A large grass area, ideal for children and family play and plenty of beautiful spots for picnicking or there are the Garden Tea Rooms. 2 children's play areas, 5 tennis courts, a bowling green and a minigolf course too. There is also a children's mini fun-fair operating at weekends, weather permitting and pedalo boats on the lake during the summer.