Discover the great outdoors around the Midlands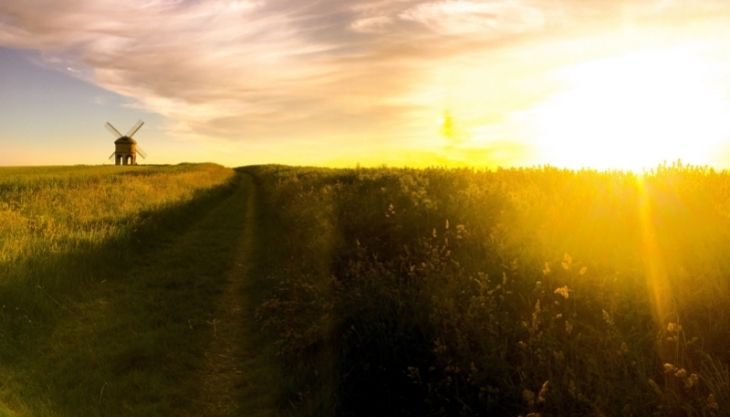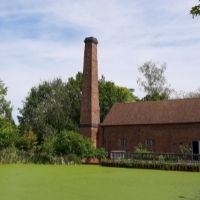 The counties that make up the Midlands region of the UK are a diverse collection of communities. There is so much more to this area of the country than the industrial heritage and city living that is so often the first that springs to mind. If you are visiting the area, or maybe a local looking to discover something new on your doorstep, why not explore one of these places. We've pulled together a list of our particular favourite places to explore outdoors in the Midlands where we enjoy spending time with our families but perhaps they may inspire you to explore further and discover somewhere new.
Birmingham and Solihull
Sheldon Country Park covers an area of just over 300 acres of grassland, wetland, hedgerows and mature woodland. A small dairy farm dating from the 17th century, the Old Rectory, is located near the main entrance. The park's other attractions include three football pitches, a children's play area and a viewing platform for the nearby Birmingham International airport.
Lickey Hills Country Park has a children's adventure playground and free table-tennis table near the Visitor Centre as well as a mini-golf course. There are grassy areas for kite flying and other games. Rounders equipment can be borrowed from the Visitor Centre. There are a number of marked walking trails of varying lengths and difficulty including the climb to Beacon Hill which rises to 297m (975 feet) above sea level, giving expansive views of the surrounding countryside.
Moseley Bog is a lot better than it sounds, honest! This Site of Importance for Nature Conservation – and inspiration for the ancient forests in Tolkien's Lord of the Rings – is located just around the corner from Sarehole Mill, which hosts regular LOTR-themed events. Both of which form part of the Tolkien Trail, a self-led walking route which takes in the areas of Birmingham that all provided inspiration for the famous author.
Waseley Hills Country Park lies on the South Western edge of Birmingham near Rubery. The park covers 150 acres of pasture and woodland. Open daily (apart from Christmas Day) with 24 hour pedestrian access. Enjoy a picnic under a shaded tree, tire the children out on the adventure play park, meet friends for coffee, cake and a chat at the Windmill Cafe, take in the panoramic views and spot familiar landmarks, or let the dog run free. There is something for everyone looking to explore the outdoors in the Midlands at the 150 acre award winning Country Park.
Worcestershire
Wyre Forest Discovery Centre near Bewdley is managed by Forestry England and offers a wealth of activities for families including walking trails (including a Gruffalo Trail), and a family cycle route, plus a visitor centre, cafe and a children's playground. You only need to pay to park.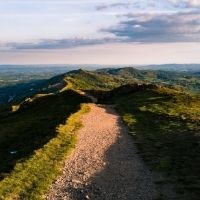 Malvern Hills are worth a climb, offering stunning views across Worcestershire and Herefordshire. They are considered an 'Area of Outstanding Natural Beauty'. The hills are known for their spring water, which is now bottled in the area. The Abberley and Malvern Hills Geopark is one of only seven geoparks in the UK, recognised for its geological significance.
The Clent Hills are managed by National Trust. Climb the hills to enjoy breath-taking panoramic views over the Cotswolds, Shropshire Hills and Welsh borders. There's also an enclosed natural play area near the Nimmings Wood car park and a small café. This is a great place to go geocaching!
Warwickshire
Hay Wood near Baddesley Clinton is a peaceful ancient woodland site managed by Forestry England. There is a great diversity of wildlife to look out for; foxgloves, bluebells, birds, butterflies, rabbits and Muntjac deer are just a few you could encounter.
The Chesterton Windmill is one of Warwickshire's most famous landmarks. It stands on a hilltop overlooking the village of Chesterton, near the Roman Fosse Way and Leamington Spa. The walk along a grassy path to the top is up a slight incline with the reward of fantastic views across the Warwickshire countryside.
Burton Dassett Country Park near Southam offers unspoilt, rolling hills. The magnificent views from these hills are breathtaking. The site comprises a series of rugged hilltops affording spectacular views in all directions and Fox Covert, a small woodland with a surfaced footpath. Opened as a country park in 1971, the 100 acres contain a wealth of historical interest such as the prominent beacon, quarry remains and the nearby 12th Century All Saints Church.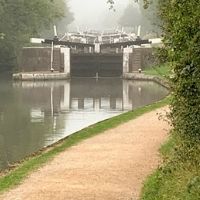 The Hatton Locks or Hatton Flight are a flight of 21 locks on the Grand Union Canal which spans less than 2 miles and has a total rise of 45 metres. Today, it is a lovely peaceful location to watch the colourful narrowboats as they navigate the locks and if that's too much excitement why not enjoy a picnic along the towpath.
Black Country
Not necessarily an obvious choice for a place to add to the list of things to do in the outdoors in the Midlands but you may be surprised! In July 2020, the Black Country became recognised for its important geological features, and was welcomed into the network of Global Geological Parks (alongside the likes of Brazil and Iceland!). The rich minerals in the area helped to shape the industrial revolution. Explore local nature reserves that form part of the Geopark, including Wrens Nest Local Nature Reserve, and Saltwells Local Nature Reserve or visit Sandwell Valley Country Park to cycle around a reservoir or explore a Victorian Farm.
Herefordshire
You can't forget Herefordshire if you are looking for ideas to enjoy the outdoors in the Midlands. Hereford has two areas of outstanding natural beauty (AONB) with the Malvern area which crosses into Worcester, and The Wye Valley which covers 126 miles of beautiful scenery along the River Wye from Mordiford (East Hereford) south through Ross-on-Wye, Symonds Yat, Monmouth, down through Tintern to Chepstow.  There are miles of scenic walks and cycle paths, fun on the water with boat trips, canoeing and paddle boarding, and countless idyllic picnic spots to choose from.
The Weir Garden is a spectacular riverside garden set in an unspoilt corner of the Wye Valley, great for its views and its array of wildlife, including otters. It has a fascinating history, once being a Roman settlement, through to being a family garden bequeathed to the National Trust for all to enjoy. Other National Trust gardens across Herefordshire include 'Capability' Browns landscaping at Berrington Hall, the 700 acres estate and parklands at Croft Castle, or the beautiful summer garden and moat at Brockhampton with 2- & 4-mile way-marked trails.
A highly popular outdoor visitor destination, Queenswood has 123 acres of woodland to explore with a collection of over 500 rare and exotic tree species.  There is also a visitor centre, picnic benches, café, children's play area and 8 different waymarked trails – The Gruffalo trail being the most popular with young families.
National Forest
Spanning 200 square miles in the heart of the Midlands, The National Forest has transformed what was once a heavy industrial and coalmining landscape into the lush green countryside it was in ancient times.
Heading into the town of Burton-on-Trent that was once the UK's brewing capital, visitors are greeted by the picturesque Washlands. Surrounding the Stapenhill Gardens park with its popular flower terrace and which is home to hundreds of swans, the pedestrian bridge and walkway over the washlands stretches grandly into the town centre. Take a walk along the fast-flowing River Trent or just wander along the walkway for some calm scenes.
Rosliston Forestry Centre is a wide expansive country park based in the little village of Rosliston in South Derbyshire. Complete with a newly-refurbished outdoor play area, lake with fishing permitted, many walks and bike trails, a café, shop, bird hide and sensory gardens, the Centre is a firm favourite amongst families.
Based in East Staffordshire just off the A38 near Burton lies The National Memorial Arboretum – the UK's garden of remembrance. It's a calm, beautifully landscaped outdoor country destination, which hosts remembrance services, children's activities, has numerous exhibitions throughout the year and is home to hundreds of memorials to those who've died as a result of war.
The Branston Water Park was once a gravel quarry, but was transformed into a wetlands conservation area a few years ago. With a number of walks, the nearby canal, free parking, children's playground, café and fishing spots, it's a beautiful place for a wander and discover the outdoors in the Midlands.
If you are still looking for places to enjoy the outdoors in the Midlands, you may also find these features on local parks and open spaces interesting: