April awakenings for Shakespeare's Schoolroom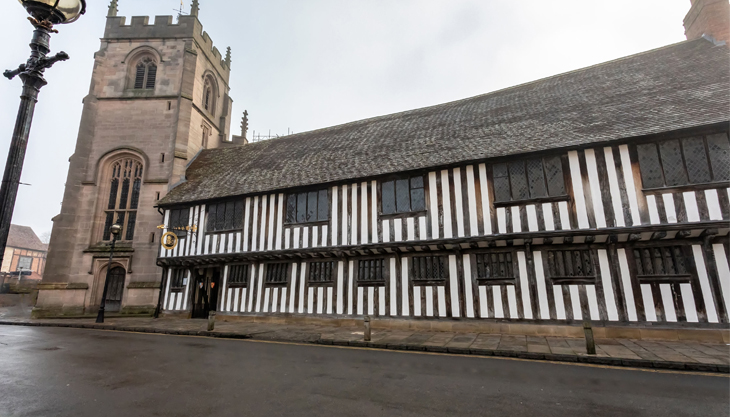 Shakespeare's Schoolroom & Guildhall is preparing to open its doors once again and just in time for the Easter holidays. From Friday 1 April it will be open seven days a week giving visitors the opportunity to immerse themselves in the world of young William Shakespeare. And following a visit to the award-winning attraction they will be able to pick up a copy of the brand new Family Trail enabling them to continue to follow in Shakespeare's footsteps around Stratford-upon-Avon.
A visit to Shakespeare's Schoolroom & Guildhall takes you on a journey through 600 years of history focusing on its role in the life of William Shakespeare and its function at the heart of community life in Stratford-upon-Avon. Much of this discovery is interactively experienced, including the chance to sit in the Schoolroom where young William would have been taught and is known to have written his first sonnet. Here a live lesson with a Tudor master helps you appreciate how from this simple setting he would go on to be the world's greatest playwright.
Family friendly activities continue throughout, with a special Easter challenge taking place from Friday 15 April to Sunday 18 April. There are cute little bunnies and chicks hidden around the building for children to spot with a small Easter treat their
prize for taking part. Not to be missed is the Georgian Classroom where quill writing, Tudor dress-up and traditional games await.
Launch of Shakespeare's Schoolroom & Guildhall new Family Trail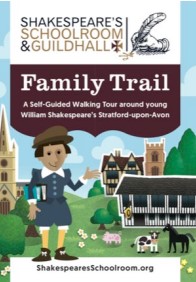 The perfect compliment to a visit to Shakespeare's Schoolroom & Guildhall is to follow its Family Trail around town. Picking out some of the key highlights from Shakespeare's childhood there are fascinating facts to learn, things to look out for as you make your away around the town, and more fun ideas! The Family Trail is included in ticket prices.
Shakespeare's Schoolroom & Guildhall is open daily from Friday 1 April (11am to 5pm) Tickets can be bought in advance or on the day from the welcome desk. As well as being a Family Friendly attraction Shakespeare's Schoolroom & Guildhall is dog friendly meaning that well-behaved four legged friends can accompany their owners.