St John Ambulance – Dealing with Fractures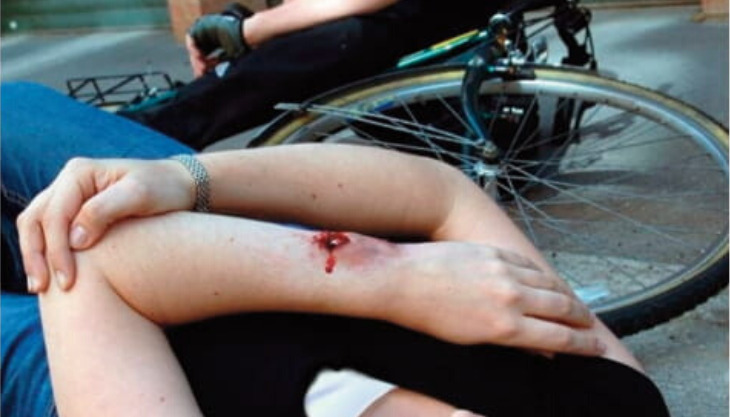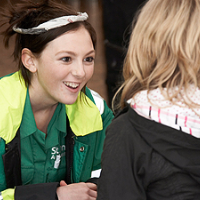 St John Ambulance, the nation's leading first aid charity has teamed up with Raring2go! to bring you some simple, but life saving, first aid tips – this time: St John Ambulance – Dealing with Fractures.
A break or crack in a bone is called a fracture. In most cases a broken bone cannot be seen, this is called a closed fracture, but sometimes bits of a broken bone can puncture the skin. This is called an open fracture.
Even if you can't see any blood, the break will have caused some internal bleeding. A huge amount of force is needed to break a bone, and the injured person may develop shock. Bones that are still growing – like children's bones – are supple and can split, crack or bend quite easily, a bit like a twig but the injury is still very painful.
St John Ambulance – Dealing with Fractures – What to look for:
Swelling and bruising
Difficulty moving
Movement in an unnatural direction
A limb that looks shorter, twisted or bent
A grating noise or feeling if the limb is moved
Loss of strength
Signs of shock.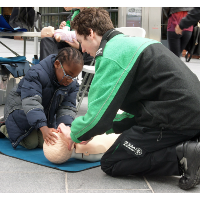 What you need to do:
Support the injured part to stop it from moving. This should help to ease the pain and prevent any further damage. Place padding around the injury for extra support.
If it is an open fracture, cover the wound with a sterile dressing and secure it with a bandage. Apply pressure around the wound and not over the protruding bone, to control any bleeding.
Once you've done this, call 999 or 112 for medical help. While you are waiting for help to arrive, don't move the casualty unless they're in immediate danger.
Support the injured area, using bandages, to secure it to an uninjured part of the body to stop it from moving. For example, fractures on the arm can be secured against the body with a sling, and a leg with a fracture can be tied to the uninjured leg.
Keep checking the person for signs of shock, but do not raise an injured leg. If necessary, raise an uninjured leg.
If they become unresponsive at any point, open their airway, check their breathing and prepare to treat someone who's become unresponsive.
For those looking for quick, easily accessible first aid information, the St John Ambulance app is available free on smartphones and the website offers demo videos, an interactive game, and lots of free advice. For more information about first aid courses please call 0844 770 4800
For more life saving, first aid tips from St John Ambulance CLICK HERE