Owls mad 10-year-old gears up for next challenge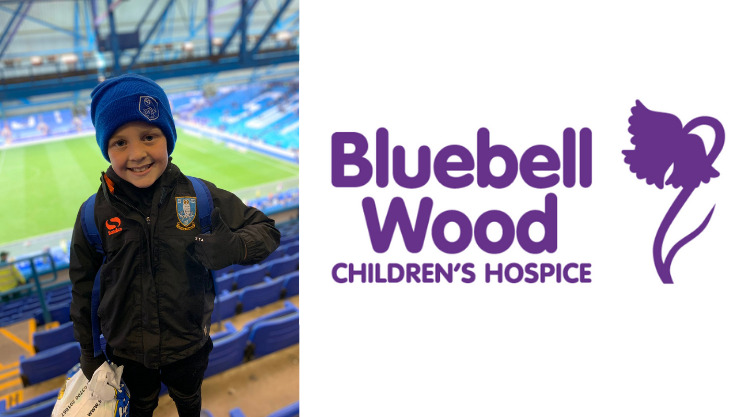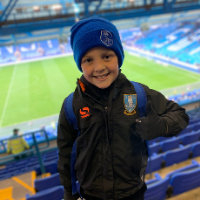 A 10-year-old Sheffield Wednesday superfan is gearing up for his third epic challenge in as many years in support of Bluebell Wood and his beloved cousin Evie-Mae who visits the hospice for a helping hand.
Big-hearted 'Super' Shay O'Grady, from Ecclesfield, is already clocking up the metres in the pool in the run up to the final two legs of his triathlon where he will walk all the way from Hillsborough Stadium to Derby County's Pride Park ahead of the clubs' May 8th Championship clash before cycling the return journey.
The St Thomas More Primary pupil, who's already raised over £11,000 ahead of his latest triathlon, will be completing his grueling walk to Pride Park over seven days alongside his friends Luke and Holly Wilks as the two clubs prepare for the final match of the season.
Now the determined youngster, who's raised around £35,000 for Bluebell Wood since he began fundraising at just four years old, is hoping this year will be his biggest yet.
"I support Bluebell Wood because my cousin Evie and all her friends go there and it's just a really fun and nice place that helps so many families," said Shay.
"Everyone is so friendly and lovely and there's so much to do there. I always sing to Evie and she always smiles so I like to think she is very proud of me for what I'm doing.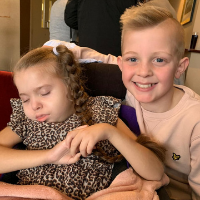 "To anyone thinking of supporting Bluebell Wood, I'd say go and do it! You'd be doing it for a really good cause and you'd also be helping to spread awareness. Every single pound can make a big difference in people's lives."
Shay's captured hearts and inspired countless others with his fundraising exploits, and has even appeared on Look North and had a surprise BBC Radio Sheffield party in his honour.
Everything he's done for Bluebell Wood has been inspired by his cousin Evie-Mae, 10, who has an extremely rare chromosome deletion disorder, which means she can't walk or talk and needs round the clock care.
Samantha Wood, Head of Fundraising at Bluebell Wood, said: "Shay has done so many incredible things for Bluebell Wood that we're running out of ways to describe how much of an amazing young man he is!
"His phenomenal fundraising efforts have helped us make a real difference to so many local families, and he's done so much to raise awareness of our life-changing work.
"Shay really is one in a million and we're incredibly lucky to have him in our extended Bluebell Wood family.
"We'd also like to say a big thank you to Shay's family and friends who have supported him throughout his fundraising missions.
"On behalf of everyone at Bluebell Wood, we'd like to wish Shay the best of luck with his latest triathlon – we'll be cheering him on every step of the way."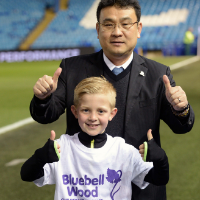 You can help Shay smash his fundraising target for Bluebell Wood here https://www.justgiving.com/fundraising/shaystriathlon and keep up to date with his progress by searching 'Shay's Triathlon' on Facebook and Twitter.