So Slime DIY – Slimelicious Ice Cream Shop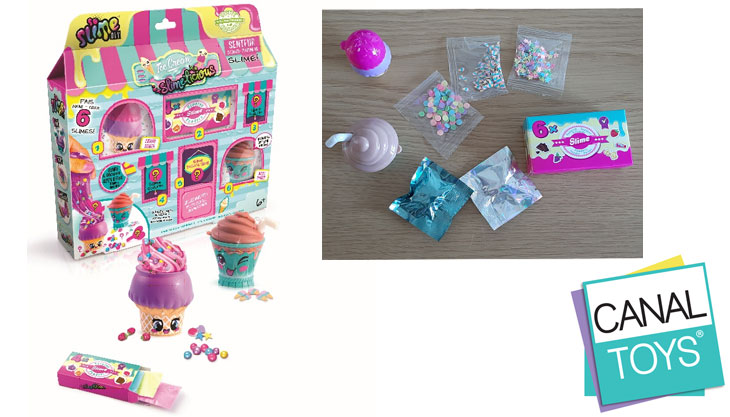 Product Information: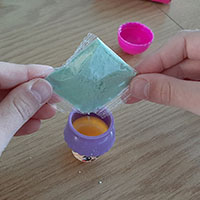 Perfect scoops of scented slime are simple with the Slimelicious Ice Cream shop, store your wonderful whippy ice cream in the cute little shop. Sprinkle the scoop with fantastic decorations for that realistic touch!
1 Ice Cream Shop
2 x mini shakers
6 x scented slimes
3 x decoration bags
2 x charms
RRP:£9.99
Simply Pour One Slime Powder Pack and Water into the Shaker Cup
Shake for 30 Seconds
Mix in the Pack of Decorations and Enjoy your Sweet Scent-Sational Slime!
Review:
We received this product to review and my girls were VERY excited as they love slime. They decided who would be having which colour and which container and then we read the instructions. They were very simple to follow and the slime worked really well in the small pots. Once they had made the slime they added decorations. The slimes are scented and smelt nice. My youngest didn't like the lemon one but everyone else was OK with it. They enjoyed making the slime and liked the colours and charms. My eldest said it was amazing and it worked really well and she liked the containers.
It only makes small amounts of slime which I thought was good as they can play with it until it dries out and then make more. You do have to make sure you use all of the powder otherwise the slime doesn't work properly which my youngest found out when she was making some on her own.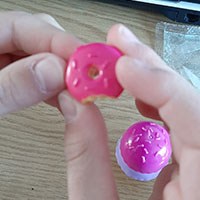 Overall it is a good product for slime lovers and kept the girls busying playing for a good period of time. It would be a nice present for someone.