Fun Activities for Kids Who Don't Love Team Sports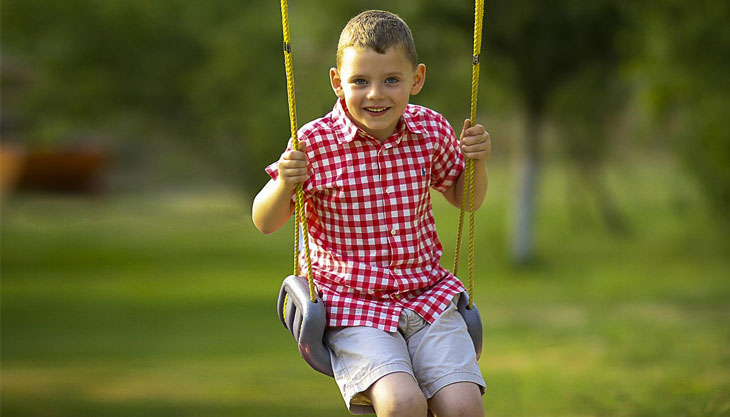 Playing sports and being physically active is important, but when it comes to kids, it's necessary. Through playing sports, kids learn to share and value of teamwork, which can obviously come in handy later in life. Even other exercises can greatly improve the way kid looks and feels. Unfortunately, some children aren't naturally inclined to play sports, especially if it's team sports we're talking about. So, here are some fun activities for children who're not that into group sports:
1. Horseback riding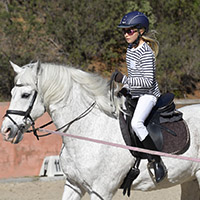 This discipline has many benefits, so if your kid hasn't decided on a sports activity, maybe this one will be the one. Riding can be a bit demanding as it requires stability, balance and adaptability. There are reports that it can help children who are suffering from ADHD or autism and overall improve their intellectual abilities.  Besides, if your kid gets to love riding, it can also help them bond with a horse, and learn how to take care of it. So, that'll also teach a child responsibility and empathy.
Pros: Horseback riding can be great if your kid fiercely loves animals and outdoor activities. Also, a horse can be therapeutic which can also help children struggling with shyness.
Cons: This sport can be pricey so be prepared to spend a bit more. Additionally, it can also be time demanding, and after some time, your child can develop a horse blues, meaning, they'll want their own horse. If you feel like that's too much to handle, then talk to your kid and find something else.
2. Tennis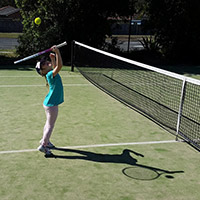 Ah, the king (or a queen) of individual sports. Once upon a time, it was viewed as a sport of the elites and aristocracy, and nowadays things haven't changed much, so it's completely normal to see a Hollywood actor enjoying a Wimbledon game. That aside, tennis can be great for a kid who's less into group sports, yet still shows interest in playing and competing.
Pros: Playing tennis increases muscle tone and improves reaction times. Also, it lowers body fat and is a great stress-relief. Another vital benefit is that it's apt for all ages, so if your kid learns tennis now, it'll greatly help him stay in shape even if older age.
Cons: In case your child isn't skilled with holding and using a tennis racquet, or simply shows no interest in playing it, then it'll be much better to find a different sport or activity. Plus, tennis can be time-consuming and healthy, so that's something you should also take into consideration before you sign up your kid for tennis lessons.
3. Swimming
This sport can help your child develop balance, build endurance and feel more confident. Also, being able to swim can help your kid with finding a summer job later as a lifeguard which can also benefit your kid's self-esteem, since life-saving is one of the noblest things a person can learn to do.
Pros: Swimming is less costly as it doesn't require any equipment. If your child starts competing, winning medals can greatly boost their self-esteem and learn to embrace competitiveness. Besides, learning to swim can open up other opportunities, like scuba diving, triathlon or rafting. In case your child warms up to swimming, you can also get a full face snorkel set and show your kids the beauty and excitement of snorkelling!
Cons: If you're noticing that your kid isn't into water sports in general, or that learning to swim is difficult for them, maybe it's advisable to choose another activity instead of swimming.
4. Martial arts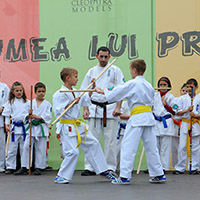 When it comes to martial arts, the choices are practically endless. This type of sport is ideal for kids struggling with self-esteem and finding their place among their peers. Of course, there are certain factors that you need to consider, such as age, physical shape and personal interests. The most popular martial arts are karate, judo, taekwondo and aikido, and what's even better, they'll available almost everywhere.
Pros: If you feel your child needs to toughen up and become more self-assured, then going with martial arts if a great opportunity to improve their resilience, show them the importance of learning to deal with hardships.
Cons: Sometimes practicing martial arts can be expensive, and also, your child can get a false sense of security due to their newly acquired skills. Therefore, it's important to keep their feet on the ground and also teach them empathy, kindness and compassion.
In conclusion, kids who don't like team sports still have various options to train and be physically active. But before you settle, make sure to try different sports so your kid will be able to choose something that's most appropriate. Their choice of sport will greatly be influenced by their personality, desires and environment. As a parent, your duty is to show them love and use sports as a family bonding activity, instead of something a child must do at all costs.
Marie Nieves
Marie Nieves is a student and a blogger who loves unusual trips, gadgets and creative ideas. She is an avid lover of photography interested in interior and exterior design and regular author on several blogs. For her articles, she often consults decor specialists and home organisation experts.